When you spit in a test tube in hopes of finding out about your ancestry, you're giving companies like AncestryDNA access to a whole lot of very intimate details about what makes you, you. But how consumer genetic testing companies actually use your DNA is often obscured behind many pages of vague, jargon-filled legalese—and as I recently explored, those agreements can hide some rather terrifying clauses.
AncestryDNA, owned by the company behind family-tree website Ancestry.com, has taken at least one step toward making its policies more transparent. The company's privacy policy and terms of use agreements have been updated so that they are actually easy to understand for anyone with a basic command of English.
In addition to simplified language, the company combined its policies for Ancestry and AncestryDNA so that users can find them in one place instead of two. The company's launched a new Privacy center that make key parts of the policies easily visible.
"We're focused on making the policies that govern our services more transparent and easier for every customer to understand," an Ancestry spokesperson told Gizmodo. "This was one big step toward that."
If you want to make an informed decision about how your biological data is going to be used, being able to understand the policies that dictate data use is key.
G/O Media may get a commission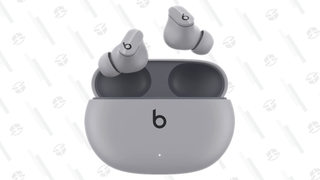 "This is a good step," Joel Winston, a consumer protection lawyer, told Gizmodo. "All this information is readable, and it's all in one place."
That said, the digestibility of the privacy policies that govern companies like AncestryDNA and 23andMe is only one part of the problem. Ancestry didn't actually change any of its policies themselves. In its new language, for example, Ancestry is emphatic that you retain ownership over your DNA, repeating in many places statements like this one:
"You own your DNA data and you can ask us to remove your data from our systems at any time."
But Ancestry still retains rights to your DNA, too, through passages like this:
"Also, by submitting User Provided Content through any of the Services, you grant Ancestry a sublicensable, worldwide, royalty-free license to host, store, copy, publish, distribute, provide access to, create derivative works of, and otherwise use such User Provided Content to the extent and in the form or context we deem appropriate on or through any media or medium and with any technology or devices now known or hereafter developed or discovered."
"They still keep trying to say they own your data," said Winston. (For a comprehensive look at consumer DNA privacy policies, see my previous reporting here.)
Now, this doesn't necessarily mean that you should never ever do a consumer DNA test. DNA tests can be fun and sometimes even informative. But you should be aware of what you're giving away when you give up access to your genetic information. And Ancestry's new, more transparent policy is a good step toward helping us all be more aware.
Update: This story was updated to clarify AncestryDNA's view of consumer ownership over their DNA.