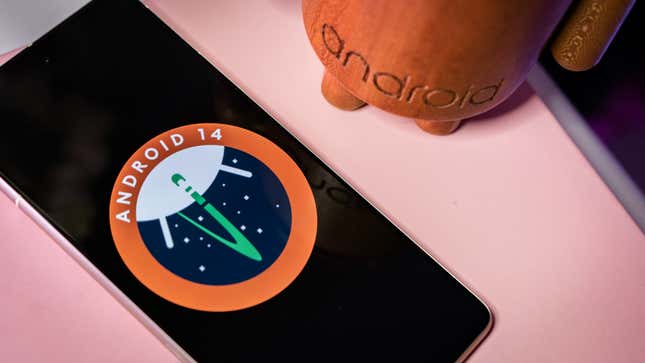 Android 14 is officially out of developer preview and available as a public beta. If you're interested in running the next version of the operating system before it's fully baked and ready, you can!

How to Hide Your Sensitive Images in Google Photos
I advise you to refrain from running the Android 14 beta on your daily driver, because you'll get a significant headache if something goes awry. I always run betas on a secondary device to account for bugs and apps that aren't yet compatible. If you have questions, Google encourages you to survey the Reddit community.
The beta is available for Pixel 4a devices and up. If you are developer-inclined, you can also use the Android Emulator to flash the build and try out Android 14's new large-screen enhancements. Android's VP of Engineering, Dave Burke, teases that the team has "been making steady progress refining the features and stability of Android 14."
What's new in the Android 14 Beta?
Longtime Android users will be pleased to know that the share sheet is finally getting a worthy makeover. Google's been working on that part of the interface little by little over the last two versions of the OS, but in Android 14, you'll see more detailed actions for interacting with your favorites. For instance, if you're sharing via email, the app will suggest a frequent contact to send a message to without making you tap into the app.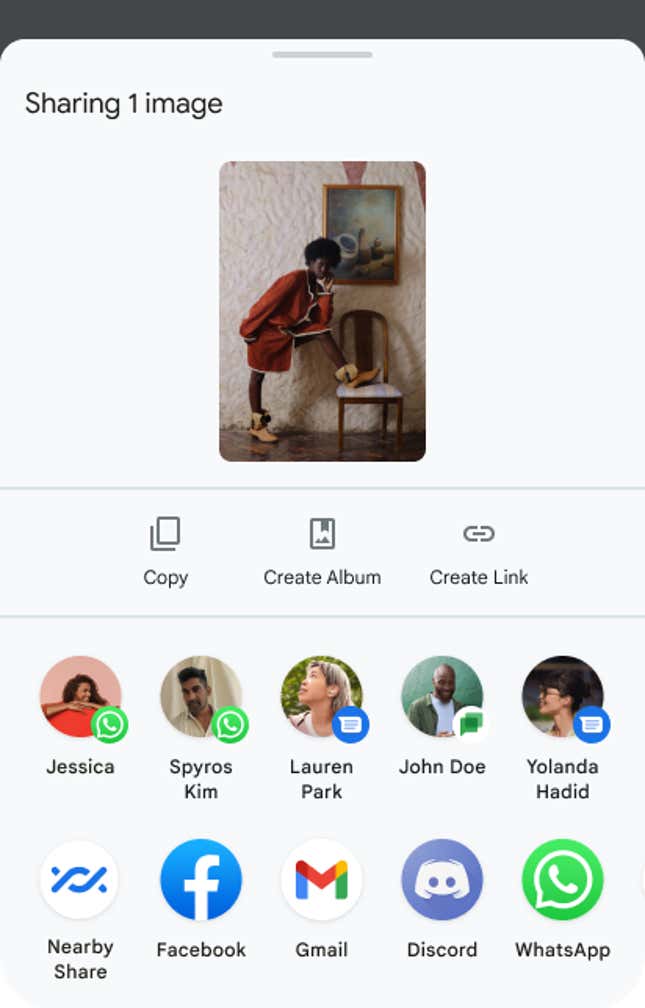 Folks running Chrome on the latest Android 14 Developer Preview for mobile might have recently seen this new design pop up. If you want more insight, this breakdown by Mishaal Rahman, noted code sleuth, details what the share sheets will look like and what developers can code.
I never quite got the hang of gesture-based navigation on Android. For folks like me, Google has added a more prominent back arrow. It may not sound like a big deal, but I don't use the gestures on Android because I lose sight of where I am in the interface. I'll need to use this to see if extra handholding allows me to switch over from the navigation bar more easily.
With every new version of Android, there are also new privacy and security enhancements. In Android 14, only disability-focused apps and accessibility services will have access to those particular parts of the operating system. Previously, any app could use those features to enable something neat, though nefarious players eventually ruined it for everyone. Google will also pay closer attention to the apps that claim to help users with disabilities before enabling that label on the Play Store.
The first Android 14 beta has a few other improved tidbits sprinkled throughout. They include more customization with the per-app language preferences for developers. Users who enable that feature should have a smooth experience when moving between apps set in different languages.
We have about three more betas to go before the full version of Android arrives in the fall, so feel free to take your time before jumping in on this one. You can read all about the changes over at the Android Developer blog, and install the beta by following the instructions here.
---
Want more of Gizmodo's consumer electronics picks? Check out our guides to the best phones, best laptops, best cameras, best televisions, best printers, and best tablets. And if you want to learn about the next big thing, see our guide to everything we know about the iPhone 15.