I was really excited when Google announced Android Auto last year. I spend a lot of time driving, and it sounded way safer and more convenient than sticking my phone to the dash. Eleven months later, I finally got to take it for a spin. The TL;DR version? I want it in my car, like, now. I bet you'd like it too.
I just spent a full week with a new Hyundai Sonata that comes with Android Auto pre-installed. While Google's software has definitely got some growing to do, Android Auto already feels like it's giving me easy access to the information I need, without taking too much attention away from the steering wheel.

Getting Started
Good news greeted me the moment I climbed into my Hyundai loaner: Setup is dead simple. I've paired my various Android phones with dozens of different rental cars via Bluetooth, and it's often a lousy process. This was easy. I just downloaded the Android Auto app on my phone, made sure Bluetooth was turned on, and plugged the phone into the car via USB. The Android Auto app started automatically on both machines, and I just had to grant it a few permissions before I was good to go. After that first-time setup, all you've got to do is plug in the USB cable to keep on rolling.
The Hyundai Sonata has its own built-in infotainment system for those who don't have Android phones or whose phones are too old (you must be running Android 5.0 Lollipop or higher). It looks like your typical modern infotainment system, which is to say, not good. But when you plug in the Android Auto app lights up, you just tap it, and then it hands control to Android.
G/O Media may get a commission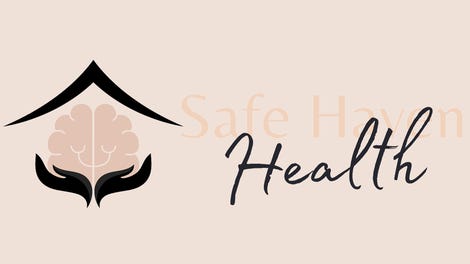 Addiction counseling
Safe Haven Health
The Basics
Once Android Auto launches, your phone's screen just displays "Android Auto" for a sec, then fades to black. You're meant to put it into a cupholder and not mess with it again until you're safely parked somewhere. Remarkably, I was rarely tempted to pick up my phone. The 8-inch touchscreen on the Hyundai's dash transformed into pretty much all the controls I wanted.
The interface looks a bit like Google Now. It's essentially your home page for Android Auto. It displays things like upcoming appointments, recent incoming messages, missed calls, your next turn, and the current music track or podcast playing. It's not going to show you sports scores or your current stock prices or anything like that, just a pared-down list of the things you might need while driving, eliminating distractions. You won't know that your ex liked your Instagram post until after you reach your destination and why did she do that what does it mean??
At the bottom of the screen is a row of five icons, which is how you pick between Android Auto's primary features. From left to right there's Google Maps, the phone dialer, the main screen (represented by a circle icon), Audio/Media, and Car Apps. Car Apps takes you to diagnostics and other such things that car makers can integrate into Android Auto—though Hyundai hasn't done that yet.
Most of the time, you won't be stabbing at that touchscreen—you'll be using your voice. You just long-press the mic button on the car's steering wheel and it brings up Android's voice prompt. There's a mic icon in the top-right corner of the screen, too, in case your passenger wants to search for something. It doesn't currently support hot wording (i.e. always listening for you to say, "Okay Google..." without waking it up) because the engineers were afraid you might accidentally trigger it, which could be distracting on the road.
There's plenty of voice coming from the system, too. Whenever you get a new message a notification will appear at the top of the screen saying "New Message from Joe Schmoe," but that's all the text you'll see. Tap it, and it will actually read the text out to you, without distractingly displaying it on the screen. You can then speak your reply. It does the same thing if you Google something random like, "How tall is the Burj Khalifa." It'll just tell you the answer out loud using voice.
So, yes, there is still some tapping you have to do, which requires looking at the screen, and let's say it flat out: That isn't ideal. I'd really rather it say out loud, "You have a new text message from Joe Schmoe. Do you want me to read it out loud?" and then I just say yes or no. That said, I found that there's far less looking and tapping than I do when my phone is mounted to my dash. Plus, on my phone there are always so many notifications coming in from random apps it just can't help but be really distracting. And, of course, other nav systems look like clunky dinosaurs next to this one. No live traffic updates? No thank you.
One of the cool things with Android Auto is that OS updates happen just like any other app update—through the Google Play Store on your phone. This means you don't have to use your computer to load applications onto some USB drive and then plug it into the car console to upgrade it. This also means it's really easy for developers to make just one app that'll work for all cars that support Android Auto and just update it like normal. For Google's part, it's going to be a lot more careful about which Android app get approved for the Play Store. They'll all be tested by real humans and will be looked at very carefully to make sure they don't do anything unsafe (or nefarious).
Using It
Let's start with Google Maps. It's just leagues better than any integrated navigation system that I've ever used. Because it's integrated with you various Google stuffs, like Calendar, it knows you are going to the Warriors game tonight. A card shows up on your main screen saying "45 minutes to the Oakland Coliseum. Normal traffic via Interstate 80." Tap it, and you're navigating away. You can see yourself on the map, and a box on the left shows you exactly when and what your next turn is. It's super intuitive and incredibly easy to read. And of course, traffic is updated live and it can re-route you around problems like accidents or construction.
You can also, of course, use your voice to search Maps, either by saying the actual address or the name of the business you're trying to get to. You can search by category, too, like gas stations or cafes, but this is one of the areas that needs improvement in a big way, and this is Google Maps' fault, not Android Auto's. If I'm driving down the freeway, and I search for a Chinese restaurant, Maps will show me the nearest Chinese restaurants, but it doesn't take into account the direction I'm heading in. I should be able to say, "Find the next [gas station, cafe, library, FedEx dropbox, etc] and it should pick options further ahead on my route. Google is generally pretty good at understanding context, so it's surprising that this is still missing from Google Maps.
The phone dialer works very well. Generally, you just say, "Call Annalee," and it does its thing. You can also scroll through your contacts marked as Favorites by hand, but this seems unnecessary. Obviously audio quality will differ from car to car, but calls came through loud and clear on the Sonata I was driving.
The text messaging feature is fantastic. It's integrated with Hangouts so you'll get both SMS and Hangouts notifications and you can respond to both. Just tap the message, it'll read it, and say "Reply" to reply. It's awesome, and honestly, I'd rather never drive without it again. But there is one thing that drove me crazy. I've used Google Voice as my main number for years, and—despite the fact that it's now integrated with Hangouts and all my defaults are set to use that number—if I initiate a text through Android Auto, it will come from the number on my SIM card, which is not a number any of my friends have. This is very annoying, but it's a Hangouts/Android issue, not an Android Auto issue, because the same thing happens when I initiate messages through an Android Wear watch. Replying to incoming messages works just fine, but this is something Google needs to fix, like, a year ago.
The Audio/Media tab is just killer. You tap the headphones and can choose which audio app you want to start. It came with just Google Play Music, Spotify, and Pocket Casts ready to go. I tried all three and they all worked very well. [UPDATE: There's also apps for Stitcher Radio, iHeartRadio, and NPR. You can check out all of the Android Auto compatible apps here.] Google has created some rigid guidelines for companies making audio apps for Android Auto. They all must have big icons in more or less the same place (for play/pause/skip, etc), and the menus must be simple and intuitive. As a result, all three apps worked pretty much the same way. It was really easy to find playlists on all of them, and navigation was quite easy. Even better? I could just hit the voice input button from any screen and say, "Play To Pimp a Butterfly by Kendrick Lamar" and presto, the whole album would play via Google Play Music (assuming you have the album, or you subscribe to Google's unlimited streaming service). It was a joy to use.
It should also be mentioned that if you car has a backup camera as soon as you throw it into reverse the camera will take over your screen. Put it back in drive (or park) and it'll flip right back to Android Auto. It was fast and seamless.
To Be Improved
While Android Auto had no problem working instantly with the HTC One M9 I've been using, not all phones I tried worked. Google's own Nexus 6 had trouble connecting, but to be fair, that phone has been failing to connect via Bluetooth to a lot of different things, so I'm hopeful that it was just the phone's fault.
Even with the M9, though, there were some glitches here and there. Twice during the week that I tested it, Android Auto just crashed and I couldn't determine why. I had to unplug the phone from USB and then re-plug it in in order to start it up again, which was annoying and could have been dangerous had I been on the freeway. Also, Android Auto only works if the phone is plugged in via USB. If you've ever been on a road trip with multiple friends you'll know that the USB charging port is a hot commodity. Other people will want to juice up their phones at some point, and if you unplug Android Auto will go bye-bye. There's got to be a way around that.
Also, I found that my phone got very hot while using Android Auto, which says to me that the processor is really working hard. The problem is that the trickle charge the USB was delivering wasn't enough for the M9, so my phone was slowly losing power despite being plugged in. That's a pretty big problem. Hyundai should probably beef up the power output in its USB ports and Google should probably find a way to make Android Auto less power-hungry.
I was told at Google I/O last year that Auto could leverages the car's GPS antenna which should make it more accurate, and it should help to improve the phone's battery situation. Our Sean Hollister said to me recently, "One reason I don't like using my phone on the dash is charging plus Bluetooth plus GPS plus sunlight makes my phone get super hot and feel like it'll melt." So if it's using the car's GPS and the phone is safely tucked away out of the sunlight, you'd assume that would take care of half that problem, but nope, it still got really hot. Makes you wonder just how much processing the phone is doing vs. the car. It seems like more of the workload could be outsourced to the car which would help save the phone's battery, but maybe that would leave too much up to variables (like what CPU/GPU the car had built in).
There are also a lot of apps I really like to use while driving that don't yet support Android Auto. For example, I love saving long articles to Instapaper, then queuing them up before a drive and having that grating, robot voice read them to me as I go. It's just about the only way I have time to catch up on some things I really want to read, but until Instapaper has an official Android Auto app, I'm out of luck. I have to switch Android Auto off and then just use the car's Bluetooth audio to listen. Makes me wish Android Auto had some kind of Bluetooth pass-through, but perhaps that's asking too much for a first version.
Do You Want It?
Yeah, you do. I mean, if you use Android, then yes, you definitely do. It's just way further ahead of anything I've used in a car's dash system. I was definitely far less tempted to look at my phone or take my eyes off the road at all. I don't know that I'd say you should buy a whole new car just to get it, but if you're already in the market for a car, this kind of integration is something worthy of considering.
Once could argue that Google could just make Android Auto a standalone app for Android phones that would basically take over your display, so when it's stuck to your dash it acts just like the version that's built into cars. So why don't they do that? I... don't know, actually. And I really wish they would, because that would be pretty fantastic and it could save the lives of people who aren't planning on buying a new car any time soon (or can't afford to upgrade the stereo). I mean, if one of the reasons Android is so successful is because it works on cheap phones for people without a lot of money, this seems like a no-brainer. Those people deserve to have a safer driving experience, too, no?
The Hyundai Sonata was fun to drive and all, but it's just the first to launch with Android Auto integration. There are 29 auto makers in total who will be supporting it in one form or another, though it certainly doubt it will be integrated into every model every manufacturer makes, and we don't know if it'll be an extra or something that will just come standard. And of course, there are aftermarket Android Auto systems from Pioneer and Parrot, if you're not looking to swap out your ride. Unfortunately, my wheels have a single-DIN sized stereo slot, and all of the aftermarket Android Auto solutions are double-DIN (i.e. they're too tall).
That's a shame, because after using Android Auto for a week I really don't want to go back.