Instead of a nice, predictable cargo run to the space station, an Antares rocket exploded seconds after launch this evening. No injuries are reported and all personnel are accounted for, but the payload is lost and the launchpad damaged. Orbital Sciences and NASA are investigating the accident.
Antares rocket explosion shortly after the launch of the Orbital-3 cargo run to the International Space Station on Tuesday, October 28, 2014. Screencapture from NASA TV
What Happened?
Seconds into launch, the Antares rocket crashed back into the launch pad. The entire event was live-streamed, with the stream continuing even after the major accident. The initial report is that everything was tracking fine up to the moment when it suddenly, explosively was decidedly not-fine, so we don't know what went so catastrophically wrong. After the failure started, the flight termination officer triggered the self-destruct before the rocket hit the ground, containing damage to a limited area pre-cleared before the launch.
Of course, the immediate statement of the catastrophe was in classically obfuscating terminology:
Calling a rocket explosion a "vehicle anomaly" isn't the worse phrase I've heard tonight — technically this could be described as a launch mishap resulted in a vehicle anomaly triggering a rapid unscheduled disassembly instead of something nice and direct like a rocket explosion, or even a catastrophic failure.
For now, Orbital Science Corporations Executive Vice President Frank Culbertson says in the company's official statement:
"It is far too early to know the details of what happened. As we begin to gather information, our primary concern lies with the ongoing safety and security of those involved in our response and recovery operations. We will conduct a thorough investigation immediately to determine the cause of this failure and what steps can be taken to avoid a repeat of this incident. As soon as we understand the cause we will begin the necessary work to return to flight to support our customers and the nation's space program."
G/O Media may get a commission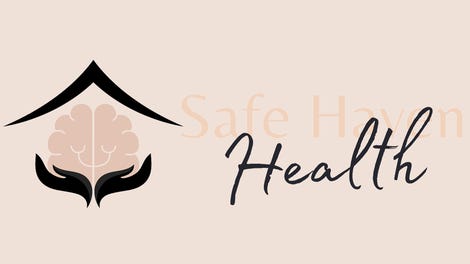 Addiction counseling
Safe Haven Health
If Culbertson's name sounds familiar, that's because he's a former astronaut, the only American not on planet Earth for 9/11, and was previously involved in investigating the Challenger explosion.
The view from the press site records jubilation turing to disbelief, horror, and the unmistakable voice-crack of realizing they witnessed a major loss:
Here's another view from the press site. Home videos of the explosion are starting to pop up online, mostly in non-embeddable formats. Here's one with with first-person commentary, another shot sideways, and this one is from a small aircraft in the area.
If anyone is in the area and comes across debris, please don't touch it, and contact the incident response team. The debris is potentially dangerous, and can help the investigation team figure out what happened.
Through it all, the live coverage of the event continued:
The explosion was significant enough to pop up on weather radar images:
The air blast was even picked upon infrasound networks, the atmospheric equivalent of seismic stations dedicated to monitoring atmospheric anomalies:
What Was Lost?
All personnel have reported in safely without injury, which makes this a remarkably successful failure. No critical cargo was on board, and the astronauts on the International Space Station are in no danger of running out of supplies. The logistics of the space station accommodates the challenge of spaceflight, keeping enough supplies on hand to last two to four months just in case something goes catastrophically wrong. Even so, significant equipment was damaged and the entire payload is assumed lost.
Even the launch pad was damaged, although to what extent is currently unclear. As this is the only pad certified to launch the Antares rocket, it's going to need to be repaired before any future launches can happen.
According to the Orbital Sciences statement, damage was contained to just the south end of Wallops Island. So far, it looks like no other facilities or spacecraft currently being processed elsewhere on the site suffered any damage.
The Cygnus spacecraft on the Antares rocket was carrying a 2,296 kilogram payload to the International Space Station. Of that, 617 kilograms was food for the astronauts. Luckily, logistics for the International Space Station accommodate the riskiness of spaceflight by keeping several months of supplies on-hand, and by having several cargo carriers to get more supplies. In addition to Orbital's Cygnus spacecraft, cargo runs are performed by Russian Soyuz Progress spacecraft (with a scheduled launch on October 29), the SpaceX Dragon (scheduled launch in mid-December), and the JAXA HTV spacecraft. Until just recently, the European Space Agency's ATV space tugs were also doing cargo service. Technically, even if absolutely no other cargo runs were coming any time soon, the station has enough supplies to keep the astronauts fed, watered, breathing and busy until sometime in spring 2015.
The rest of the payload was a mix of science supplies, experiment hardware, spare parts, flight procedure books, camera equipment, and packaging. The science equipment weighed in at a hefty 727 kilograms. Specific projects lost include flock 1d for the PlanetLabs microsatellites, cubesat test equipment from the crowdfunded ARKYD space telescope project, classified cryptographic equipment (although considering American law about cryptography, that's probably integrated into the commercial equipment payloads and not some secretive spy hardware), and a lot of student science experiments. You can check out the a more detailed payload inventory here. All the equipment can and will be replaced over time; Orbital carried "some" insurance on the payloads.The only piece that will probably require repacking of the current flight schedule is that half an experiment was going up now and half on the SpaceX flight in December; now it's more likely the SpaceX payload will be switched out with a replacement of the now-exploded first half.
The loss of just the spacecraft and rocket is at least $200 million; no word yet on how much the damage to the launch facility and loss of payload add up to.
So, What Now?
It's going to take a lot of investigation to figure out what went wrong. It's night and rocket fuel is still burning on site; it's going to take until morning before even the extent of damage can be assessed. At the same time, all the telemetry, data, and camera footage will need to go through processing and analysis to figure out what went wrong.
It's easy to fall into a blasé rhythm with spaceflight, lulled into a false sense of security by successful launch after successful launch. While this is the first major incident in a long time (especially if you only consider operational flights, discounting the SpaceX test flight explosion), it's a sobering reminder of the difficulty and risk inherent with trying to blast ourselves out of the Earth's gravity well.
This was the third contracted cargo run to the space stationfor Orbital Sciences Corporation, with the Antares rocket lifting the Cygnus spacecraft into orbit. While we don't know yet what went wrong, we will: failure is way too expensive to ignore.
This sentiment is already being echoed by the companies with payloads on the craft — PlanetLabs starts their statement with simple, undeniably true, "Space is Hard," while Planetary Resources shakes off the loss of their first payload with, "Live to fly another day. Onwards!" Even school children with an experiment on-board are already asking if they'll get to try again.
NASA's official statement is just as positive, proclaiming:
Launching rockets is an incredibly difficult undertaking, and we learn from each success and each setback. Today's launch attempt will not deter us from our work to expand our already successful capability to launch cargo from American shores to the International Space Station.

It's such an obvious statement, it feels absurd to even say it. Of course NASA will continue to work on spaceflight, and no way is Orbital Sciences giving up on delivering cargo to the space station. Yes, this was a loss, but that's one of the risks of rocketry, and it'd be beyond ridiculous to shut down an entire program over this.
Rocket science isn't just hard: it's the golden standard reference for what hard things look like. They're massive, barely-controlled explosions that we dearly hope, plan, and test to explode in just the right ways, but it doesn't always happen. The early history of rocketry is littered with spectacular explosions; a heartbreaking disaster early in the Apollo program required desperate measures and the recruitment of a floppy-eared beagle to shake off. Unexpected explosions suck, but they're a part of spaceflight. The scientists and engineers are going to be climbing all over every scrap of data to learn what went wrong, fix it, and move on. It is unthinkable that they would do anything else.
No rocket explosion is ever a fun, feel-good event for celebration, but no one died, the safety protocols worked, and nothing irreplaceable was lost. As disasters go, this one was a success.
The History of Antares
The original Monday, October 27 launch attempt was scrubbed due to a boat down range of the rocket's trajectory. Ensuring that down range is clear before launches is part of the risk reduction plans for spaceflight, helping keep risk from rocket mishaps limited to nothing more hazardous than civilian populations experience from normal commercial aircraft.
Previously known as Taurus II, Orbital's Antares rockets have been lifting Cygnus spacecraft into orbit for space station cargo runs since April 2013. This is its first failure out of five attempted launches. The Anatares rocket uses a Russian rocket engine from the 1960s, a tidbit of information that will surely reheat the political pressure on all-American alternatives whether or not it had anything to do with the accident. Keep in mind that developing new equipment is a costly and risky business, so integrating a well-tested engine with a long history of simply working is a great way to reliably and economically integrate a new rocket.
Here's some of the photographs of the rocket in the days leading up to the bad launch:
Rollout of the Antares rocket from the Horizontal Integration Facility on Friday October 24, 2014. Image credit: NASA/Joel Kowsky
Rollout of the Antares rocket from the Horizontal Integration Facility on Friday October 24, 2014. Image credit: NASA/Joel Kowsky
Raising of the Antares rocket on Saturday, October 25. Image credit: NASA/Joel Kowsky
Antares rocket arriving at the launch pad on Friday, October 24, 2014. Image credit: NASA/Joel Kowsky
The Antares rocket on launchPad-0A at the Wallops Flight Facility in Virginia at sunrise on Sunday, October 26, 2014. Image credit: NASA/Joel Kowsky
Antares rocket after Monday's launch scrub. Image credit: NASA/Joel Kowsky
You can watch an archive video of the NASA/Orbital Sciences press briefing following the Antares rocket explosion here.