Let me tell you something about the 2018 crop of iPhones: Apple's gonna sell a bazillion of them! Why am I talking about next year's iPhones, when most people haven't had the opportunity to set eyes on the flashy $1000 iPhone X that just came out? Because KGI Securities is already looking ahead to next year's lineup. OK, so you want to talk 2018 iPhones? Let's talk 2018 iPhones.
According to KGI analyst extraordinaire Ming-Chi Kuo, 2018 will see the launch of three iPhones: a 5.8-inch model with an OLED display similar to the iPhone X, a supersized 6.5-inch iPhone X XL-like model also with an OLED screen, and a "lower" cost 6.1-inch iPhone with an LCD screen. All three phones look to feature bezeless designs along with Apple's new Face ID tech that debuted on the iPhone X, including the much maligned sensor notch.
The two OLED models are said to target the "high-end" market, while the lone LCD-equipped iPhone will be aimed at "middle to low-end markets" with a predicted price between $649 and $749. Mid-range doesn't mean what it used to I guess.
And while it's easy to be skeptical, especially this early on, Ming-Chi Kuo is the guy who said Apple would ditch Touch ID entirely for the 10th anniversary iPhone back in July, and he was right (along with a bunch of other spot-on forecasts). And since Apple's SVP of hardware engineer Dan Riccio has said that the iPhone X's final design was "locked" a year ahead of their release, it's not inconceivable that Kuo might know what's up already. So until we have more to go on, this is the best glimpse at what Apple might launch next fall.
G/O Media may get a commission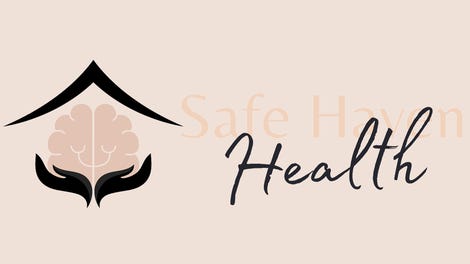 Addiction counseling
Safe Haven Health
However, I still want to balk at certain things, especially that huge 6.5-inch iPhone, which would easily be Apple's biggest iPhone yet, and noticeably larger than borderline unwieldy phones like the 6.3-inch Galaxy Note 8. Kuo's predictions also seem to confirm what many have suspected: the death of Touch ID is coming in 2018—at least at the top of Apple's line.
The one thing this report doesn't mention though is what Apple plans to do with the iPhone SE. Based on recent history, the SE is due for a refresh this spring, and with the fall 2018 iPhones going all big and bezeless, Apple's remaining small phone could be an even more important part of the company's overall portfolio.
So there. Has this info made your smartphone buying decisions for this year easier, or are you going to hold out and see if these predictions come true? Welcome to the non-stop Apple news cycle. I hope you're happy.