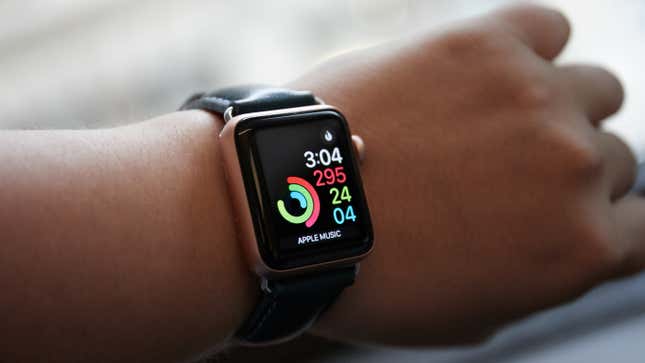 One of the major keys to Apple's success over the years has been the tight control it exerts over the components in its devices. Many things such as the iPhone's A-series processors and metal and glass chassis are designed in house, in order to meet the company's demanding specifications, before being sent to big manufactures like Foxconn or TSMC. However, when it comes to displays, Apple has relied on what are essentially off-the-shelf components from third-parties like LG (which makes the screen currently used in the Apple Watch) and Samsung (who makes the screen used in the iPhone X). Based on a report from Bloomberg, that could change.
Apple is reportedly using a "secret" manufacturing facility to develop its own displays for the first time. According to Bloomberg's unnamed sources, Apple is investing heavily into MicroLED display tech that could make its way first to the Apple Watch, before heading to future iPhones sometime in the next "three to five years."
Many people are pegging micro LED as the next major display architecture that will supplant the OLED screens currently found in many flagship mobile devices. Like OLED displays, MicroLED screens don't need a backlight, and instead use red, green and blue-sub pixels that can be turned on and off to create different hues as needed.
But where MicroLED goes one step further is that by swapping out the organic emissive layer (the part of the screen that produces lights) in OLED screens for one using gallium nitride (an inorganic material), MicroLED screens can be brighter, less prone to burn-in, and last longer than traditional OLED displays.
Apple isn't the only company developing MicroLED tech. Back at CES 2018, Samsung showed off The Wall, a massive 146-inch MicroLED TV that aside from being completely bezel-less, also sported pure blacks and a picture so vibrant, it made Gizmodo editor Adam Clark Estes gasp when he first laid eyes on it.
G/O Media may get a commission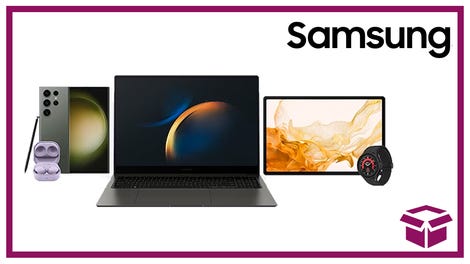 24 hour deals
Discover Samsung - Daily Deal
Bloomberg says that ultimately, production of Apple's MicroLED tech would be outsourced to a larger manufacturer in order to meet supply demands, which makes sense as that would mirror the development cycle Apple employs with its homegrown A-series processors.
But between this secret display facility reported by Bloomberg and Apple's existing "Technology Center" in Taiwan, it seems like a pretty safe bet to say Apple is investing serious time and money into taking control of its display pipeline.