After you hack and slash your way through the hordes of stinking, sweating fanboys, Apple has confirmed you won't have to soak up the aftermath while standing around to sign service contracts or the like—you'll be able to head straight home to choose your service plan and activate your iPhone via iTunes.
Make sure you have your Social Security number handy, though. Other than that you just need an iTunes store account or a major credit card. If you already have an AT&T account, you can keep that number and just upgrade your account "to work with iPhone."
Say what you will about the iPhone, but Apple actually has done something remarkable here: They made buying and activating a cellphone not totally suck ass.
Full press release:
Apple(R) and AT&T Inc. today announced that iPhone(TM) users will be able to activate their new iPhones using Apple's popular iTunes(R) software running on a PC or Mac(R) computer in the comfort and privacy of their own home or office, without having to wait in a store while their phone is activated. Activating iPhone takes only minutes as iTunes guides the user through simple steps to choose their service plan, authorize their credit card and activate their iPhone. Once iPhone is activated, users can then easily sync all of their phone numbers and other contact information, calendars, email accounts, web browser bookmarks, music, photos, podcasts, TV shows and movies just like they do when they sync their iPods with iTunes.

"Users will be able to activate their new iPhone in the comfort and privacy of their own home or office, without having to wait in a store while their phone is activated," said Steve Jobs, Apple's CEO. "There are tens of millions of people in the US who already know how to sync their iPods with iTunes, and syncing their new iPhone with iTunes works the same way."

"iPhone's user-driven activation is another example of how AT&T and Apple have partnered to bring innovative new features to our customers," said Randall Stephenson, chairman and CEO, AT&T. "iPhone's innovative activation and sync is just one example of how this is going to be a real industry game-changer."

Pricing & Availability
iPhone goes on sale at 6:00 p.m. (local time) on Friday, June 29 and will be sold in the US through Apple's retail and online stores and AT&T retail stores. iPhone will be available in a 4GB model for $499 (US) and an 8GB model
for $599 (US), and will work with either a PC or Mac.
System Requirements
iPhone activation requires an Internet connection; an iTunes Store account or a major credit card; a valid Social Security number (as required by AT&T); the latest version of iTunes available at http://www.itunes.com and a PC or
Mac with a USB 2.0 port and one of the following operating systems: Mac OS(R) X v10.4.10 or later; Windows XP Home or Professional with Service Pack 2 or later; or Windows Vista Home Premium, Business, Enterprise or Ultimate Edition. iPhone requires a new two-year AT&T service plan. Customers with existing AT&T accounts will have the option of keeping their existing phone number and upgrading their account to work with iPhone. See separate iPhone Service Plan press release for further details.
G/O Media may get a commission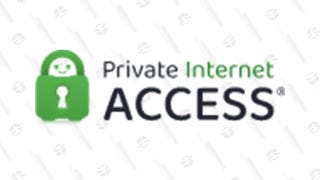 $3 per month
Private Internet Access | 2 Years + 2 Months Subscription