Almost every day, it seems like we hear about another new TV show based on a book or graphic novel series. Just today, it was announced that NBC is moving forward with a show based on the fantastic Vertigo comic Midnight, Mass. (This is the third attempt at a Midnight, Mass show — read our thoughts on why it's a great idea here.)
Between Game of Thrones, Walking Dead and a few other shows, it's become axiomatic that most of the really interesting television shows are based on books lately. And books could be ruling the small screen even more in the coming years.
Television has a long, long history of adapting genre novels to ongoing series (and miniseries.) We listed some of the best book-to-TV adaptations a couple years ago, and there are too many great and not-so-great book-to-television projects to list.
G/O Media may get a commission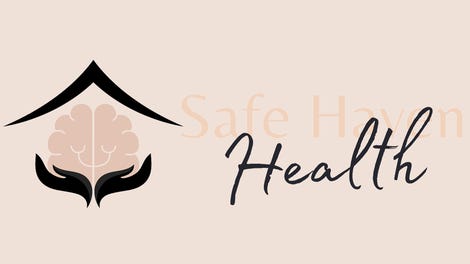 Addiction counseling
Safe Haven Health
The Shape of Books on TV Today
Currently, book adaptations seem to account for a lot of cable TV's most ambitious projects — American Horror Story is an aberration among a field mostly ruled by things like Game of Thrones, Walking Dead and True Blood. And there are a few really promising cable TV book projects in the works — but more on those in a second.
The CW also has made young-adult novel adaptations a cornerstone of its programming — currently The Vampire Diaries is one of the network's top shows (along with the non-genre novel adaptation Gossip Girl.) The CW tried valiantly to copy the success of TVD with The Secret Circle, also based on L.J. Smith books, last year. And the network is constantly developing series based on other YA books, including Betwixt by Tara Bray Smith, The Selection by Kiera Cass, Unearthly by Cynthia Hand, and a few others. Yesterday, it was announced that The CW is developing a series based on Entice by Jessica Shirvington — but this is just the umpteenth YA novel project that The CW has put into development. The CW also recently passed on an adaptation of Kim Harrison's Hollows fantasy series that it had in development.
Meanwhile, The CW was the home of Smallville, and continues to use its connection to sister company DC Comics to spawn more projects based on superhero comics. The Green Arrow project Arrow starts soon, and shows in development include a Young Wonder Woman show, a Deadman show produced by Eric Kripke, and a few others. The CW also killed a brilliant Global Frequency show a few years ago.
There's a long history of miniseries and TV movies based on classic SF novels, including — off the top of my head — Day of the Triffids, The Martian Chronicles, The Andomeda Strain, and most recently Coma. Syfy has made miniseries out of many great books, including two different Riverworld versions, a Wizard of Earthsea travesty, and of course the two Dune miniseries.
Roswell started life as a book series called Roswell High, and so did the moderately successful Legend of the Seeker series. Jim Butcher's Dresden Files books were made into a series that still has a pretty decent cult following. William Shatner turned his TekWar books into a TV show. There were also WitchBlade and Blood Ties shows. ABC turned John Updike's Witches of Eastwick into a show a couple years ago. (See a list of more notable book-to-TV projects here.)
Steven King also deserves a special mention in any list of TV shows adapted from books — he's had approximately five billion TV versions of his work, including Haven, which returns Friday on Syfy. There was also a Dead Zone TV series, and miniseries versions of works like The Shining, The Langoliers, and several others. Recently, there was a lot of talk about Ron Howard's adaptation of King's Dark Tower series being divided between some movies and a TV miniseries, with the story crossing over between the two media — but that's apparently more or less dead.
New and Upcoming
The most notable book adaptation coming to television this season is probably 666 Park Avenue, the "supernatural apartment building" show based on the Gabriella Pierce novel. And in this case, the term "based on" is best applied very, very loosely. I read Pierce's novel over the summer, and the main things the TV show seems to keep are the title and the last name of one character. In Pierce's book, a woman discovers she's from a family of witches, just as she's marrying into New York high society, and her new stepmother turns out to be quite wicked. The TV show, is about an apartment building where everybody who lives there winds up in thrall to the devilish Gavin (Terry O'Quinn).
Meanwhile, there are a number of projects in the pipeline that could be rocking your screens in the next few years.
There are a number of really interesting graphic novel projects still in the works. Some of us still cling to hope that the Locke and Key series that Fox killed could appear at some point. There's been talk of a Sandman TV series for a couple of years. And then there's the FX show based on Brian Michael Bendis' superhero cop series Powers, which filmed a pilot and is now reportedly going to have a do-over with a whole new cast.
And beyond that, it seems to be all about fantasy book epics on television.
HBO is still moving forward with the TV series of Neil Gaiman's 2001 novel American Gods, which is reportedly planned to run for six seasons. We asked Gaiman what's up with American Gods and HBO, and he responded, "Nothing to report. They loved the pilot script and wanted stuff done to it, so I'm doing the stuff they wanted done."
And meanwhile, the television show of Lev Grossman's The Magicians appears to be still in the works. Writers Zack Stentz and Ashley Edward Miller have adapted Grossman's novel into a pilot that starts with Quentin as an adult, getting a boring office job. We shared the first real details about the pilot script back in January, and we continue to be hopeful that we get to see this show eventually.
Pretty recently, it was announced that Battlestar Galactica's Ronald D. Moore was shopping around a TV show based on Diana Gabaldon's acclaimed Outlander novels. In these books, a married nurse goes to Scotland in the late 1940s and gets sent back in time somehow to the 18th century — and you could see how a romance-tinged time travel show could be a slam dunk for a cable network.
And just a week or so ago, we heard that Terry Brooks' Shannara novels had been optioned for television and were being shopped around to various networks. This very Tolkien-inspired epic fantasy includes elves and magical items, including the Sword of Shannara, but it actually takes place in a post-apocalyptic future.
So will any of these new shows make it to your screen? Given the vagaries of television, which tends to churn through dozens of ideas for every one that actually gets made, you wouldn't want to bet on it. Just look at Midnight, Mass — on its third trip through the television sausage factory, with a third set of producers trying to turn it into the next Grimm.
So what's your favorite television show based on a book or graphic novel? And what upcoming adaptation are you most excited about?