After years of bringing you the horror/glory that is the PadFone and FonePad, Asus is branching out on its phone fone offerings and introducing not one, not two, but three flavors of "ZenFone," Android handsets with ultrabook lineage.
The three new flavors of phone come in 4-, 5-, and 6-inch sizes, rather unsurprisingly, and rep Android with a layer of Asus's new "Zen UI" slathered on top. You know, an Android skin. But this one comes complete with a Google Now ripoff called "What's Next," an open messaging client, and it's own set of (damn pretty) design standards. It looks pretty good, but Android skins are always better in theory than in practice. All of these buggers are colorful, and the 4 line almost recalls some sort of pastel Nokia. Kind of. These are pretty nice phones!
But perhaps the most noteworthy characteristic is on the inside: these are all Intel phones. The 4s runs a 1.2GHz Intel Atom z2520, and the 5s and 6s pack a 2GHz Atom Z2580. That might matter to a lot of users, it's one more beachhead where intel is pushing—hard—into Android land. And according to Asus, those Intel brains afford a lot of bonus power
G/O Media may get a commission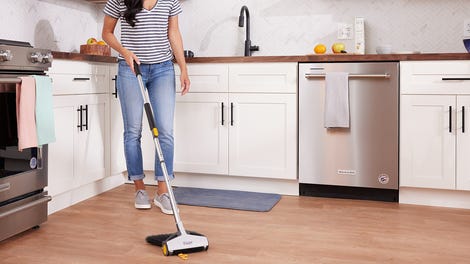 BOGO 50% Off
Flippr - BOGO 50% Off

Of course that doesn't mean an end to Asus's PadFone aspirations. No no no no. Not at all! Asus has also announced the PadFone Mini, which pushes the tried and true crazy form-factor to its cognitive limits. It's a 4-inch smartphone that snaps into a 7-inch tablet instead of a 10-incher like the bizarre PadFone X. Better or worse? It's hard to tell.
The ZenFones 4, 5, and 6 will all be available in the US at prices of $100, $150, and $200 respectively. The PadFone Mini will be available for $250. Presumably on-contract. Nope, off-contract! !! Intel must be subsidizing these suckers pretty heftily, in order to help propagate its spread as an Android CPU. But holy shit that's cheap. Now the only question is whether it can hold the lead against stock Android in this race to the bottom.