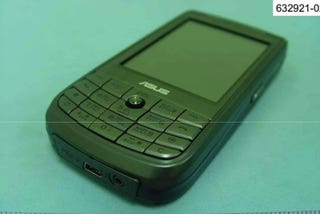 Although the P525 smartphone from Asustek has been available in Taiwan for some two months, it just received the all-clear from the gatekeepers at the FCC. Whether or not this means the smartphone will soon, if ever, see a Stateside release is still unknown.
The P525 sports several features that smartphone users expect, like Wi-Fi, Bluetooth 2.0 and push e-mail. It's also equipped with a 2-megapixel camera and supports Skype-in and Skype-out right out of the box.
The quad-band, GSM Asustek P525 runs on Windows Mobile 5.0 Pocket PC Phone Edition. Should some company decide to release the smartphone here, well, we've got our eyes open.
FCC Documents [FCC via Slashphone]