Is Lucasfilm really planning a trilogy of films based around Obi-Wan Kenobi? Even more Civil War rumors tease a new Hulk, and whom Martin Freeman's playing. Plus, our first look at the final Hunger Games film, Game of Thrones speculation, and what's to come on The Messengers and Wayward Pines. Spoilers Get!
Deadly Mississippi Tornado Kills More Than 2 Dozen | Extreme Earth
Captain America: Civil War
Rumors from Latino Review are circulating, claiming that Martin Freeman will be playing the Prime Minister of the United Kingdom, one of the world leaders who pushes for the Superhero Registration Act — and one that may have been dealing with Ulysses Klaw to try and get Vibranium out of Wakanda.
Likewise another rumor, this time from We Are Wakanda, is claiming that General Thunderbolt Ross, who is being played by William Hurt, will transform into the Red Hulk during the film. [via MCU Exchange]
But let's talk about who's confirmed to not appear in the movie: None other than Nick Fury himself. Samuel L. Jackson has confirmed that he will not play a part in Civil War. He told IGN:
I was surprised I wasn't in Civil War, because the Russo Brothers told me I was. I don't know what's going on.
G/O Media may get a commission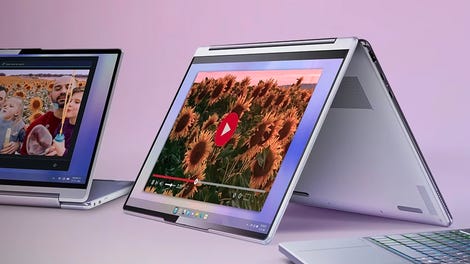 up to 70% off
Lenovo Spring Clearance
and then he said to Collider:
But I'm not in Captain America 3. I can't figure that out, but I'm not. I guess I'm still out there, trying to figure out what happened to S.H.I.E.L.D. and who these other people are.
Jackson also added in his interview with Collider that he is looking to extend his current 9 picture contract with Marvel, of which only two films (presumably both parts of Avengers: Infinity War) remain:
Of course [I'm interested in returning]! I'm looking for a contract extension right now, yeah. I'm looking to re-up.
[via Comics Alliance]
---
Batman v Superman
Heroic Hollywood offer some speculation for the mysterious weapon Batman carries during the first teaser trailer. Allegedly the black box Batman carries to the Batmobile is not the sniper rifle he's seen holding atop a building later on in the trailer, but his anti-Superman weapon: a spear laced with Kryptonite.
---
Star Wars
Hot off the heels of their rumors around Han Solo and Boba Fett being the starts of the second Star Wars Anthologies entry, Schmoes Know is also claiming that there are plans underway for a trilogy of movies focusing on Obi-Wan Kenobi, featuring Ewan McGregor as the Jedi Master (presumably taking place between Episodes III and IV).
---
Time Salvager
Michael Bay has been tapped to direct an adaptation of Wesley Chu's sci-fi novel about a time-traveller who loots resources and treasures from the past to help a post-Earth human civilisation survive. [The Wrap]
---
Night on Bald Mountain
Disney are apparently planning to turn this segment from the original Fantasia into a live action movie. Matt Sazama and Burk Sharpless have allegedly been tapped to direct. [THR]
---
DC Cinematic Universe
Warner Bros. Producer Greg Silverman sat down with The Hollywood Reporter to discuss the company's approach to its DC superhero adaptations:
We have a great strategy for the DC films, which is to take these beloved characters and put them in the hands of master filmmakers and make sure they all coordinate with each other. You'll see the difference when you see Batman v. Superman, Suicide Squad, Justice League and all the things that we are working on.

There is intensity and a seriousness of purpose to some of these characters. The filmmakers who are tackling these properties are making great movies about superheroes; they aren't making superhero movies. And when you are trying to make a good movie, you tackle interesting philosophies and character development. There's also humor, which is an important part.
---
Aquaman/Robotech
Furious 7 director James Wan has been tapped to direct both movies, beginning with Aquaman some time next year. [THR]
---
The Hunger Games: Mockingjay Part 2
Jennifer Lawrence has revealed the first image of the movie on Facebook.
---
Game Of Thrones
HBO announced that the show will head to Spain for location filming in season six. [Deadline]
Vanity Fair has an interesting, speculatory post based on the events of the most recent episode, Ωbelieving that Daenerys' dragons are destined to play a crucial role in defeating the White Walkers — because of their mystical draconic firebreath matching the "Dragon" theme of the other weapons that can defeat the undead creatures.
---
Hannibal
Here's an incredibly brief synopsis for "Apertivo":
Having survived a gunshot, Dr. Fredrick Chilton focuses on using Will as bait to catch Hannibal.
And here's some new pictures from the first episode of the third season, "Antipasto" [Buddy TV]
---
The Messengers
The Messengers have a morale crisis in this clip from "A House Divided". [Spoiler TV]
---
Wayward Pines
Finally, Ben faces some creepy questions from his teacher in a clip from "One of Our Senior Realtors Has Chosen to Retire" [TV Line]
---
Additional reporting by Abhimanyu Das and Charlie Jane Anders. Top image: Avengers: Age of Ultron.