Sweet Jesus. AT&T is adding five new Android phones to their portfolio this week. That will bring them up to 19 Android devices in for 2011. The 'droid is strong with this one.
Here they are in order that you probably care about them:
The Motorola Atrix 2
When the original Morola Atrix was announced at CES back in January it had as calling it the best Android phone in the show. It was a real beefcake, and it could power a laptop dock (which we thought was cool for like five seconds). It really was an excellent phone (full review). Truth be told, the Atrix 2 isn't the most monumental upgrade we can image. The biggest difference is that it has AT&T's answer to 4G (HSPA+) which should give you theoretical download speeds of 21Mbps. It's no LTE, but it's significantly faster than 3G. It's camera has gone from 5 megapixels to 8 megapixels, and it's now capable of recording 1080p HD video. And the screen has been stretched to 4.3 inches from the original Atrix's 4 inches. While more screen real estate is good, they both have 960x540 pixels, which means pixel density will actually be worse on the new bigger screen. Hrmm... that sounds a lot like the screen on the Droid Bionic, which we were none too keen on.
G/O Media may get a commission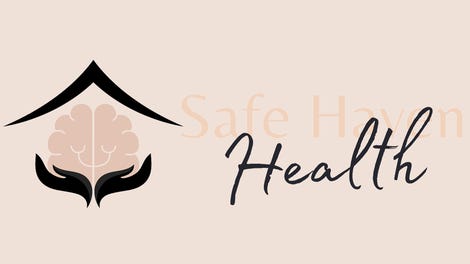 Addiction counseling
Safe Haven Health
UPDATE: The Atrix 2 will only cost $99 on contract. I was expecting them to charge $199 and then cue my righteous indignation, but for a hundred bucks... That makes this is a better than mid-range phone for a mid-range price-tag. Not bad at all.
The Samsung Captivate Glide
Not content to let Verizon have all the Samsung QWERTY keyboard fun today, AT&T brings to the table the Samsung Captivate Glide, a sequel to AT&T's first serious Android phone. It's a 4G (HSPA+) phone with a 4-inch Super AMOLED screen, and a slide-out keyboard. The kicker with this one is that it has a dual-core 1GHz NVIDIA Tegra 2 processor, to Verizon's phone's (the Stratosphere) just has a single-core 1GHz Hummingbird processor. I'll take two cores over one every day, however, balancing out the scorecard is the keyboard on the Stratosphere looks way more usable (five rows of keys vs. four on the Captivate Glide) and Verizon's 4G LTE is faster than AT&T's 4G HSPA+.
AT&T Avail
This phone is significant because it's only the second Android phone to be available on GoPhone, AT&T's pre-paid network (the first being the LG Thrive). For a pre-pare (which are lower-end, by definition, basically) the AT&T Avail (made by ZTE) ain't bad. It's got a 3.5-inch touch screen, 5- megapixel camera and runs on Android 2.3 (Gingerbread). No mention of processor speed, but if I were a betting man I'd gamble on... 800MHz. We'll update when we know for sure. I will say that this looks like it's the nicest pre-paid phone you can get on GoPhone.
Now, here's where the phones start slowly devolving into weirdness.
Pantech Pocket
"Fat boy on a diet, don't try it. I'll check your ass like a looter in a riot." -Cypress Hill. So, here's an odd duck. The Pantech Pocket has a 4-inch screen and it's pretty slim from back-to-front at only 11.3 millimeters. But check out the width on this thing. Sucker is wiiide. That aside, it's a pretty decent mid-range phone with 4G support, 5MP camera, and Android 2.3 (Gingerbread). Again, no mention of processor here, so I'd bet on 800MHz. Maybe 1GHz.
Samsung DoubleTime
I bet this poor phone got teased in high school. It's kind of a wimpy weirdo. Whereas the Pantech Pocket was wide, the DoubleTime is thick. That's because it has not one but two screens (both low-resolution 3.2-inch touch screens), and a clam-shell fold-out keyboard. It's got a 600MHz processor, a waifish 260MB of RAM, and it runs Android 2.2 (Froyo). This phone would have been awesome two-and-a-half years ago, but it's pretty terrible by today's standards. It's also got a lot of pink on it. Basically, this is a glorified feature phone aimed at high school girls. There, I said it.
These monkeys should all be out of their respective barrels by Q4. Who's excited about what?
---
You can keep up with Brent Rose, the author of this post, on Google+ or Twitter.