An Australian consumer electronics e-retailer, Kogan.com, has some strong ideas about socially acceptable web browser use. So strong, in fact, that customers who use Internet Explorer 7 to navigate the page are charged a tax of 6.8% of their total order—that's 0.1% for each month since the browser was first released—because the think it sucks and they're sick of your outmoded web use.
The e-commerce site suggests that anyone using IE7 has likely "been in a coma for over 5 years," and recommends that its customers switch to a "better browser" in order to avoid the so-called IE7 Tax:
Visitors to the site who use IE7 will see a pop-up message suggesting that they install a "better browser", with links to Chrome, Firefox, Safari and Opera (though not to IE9). In a blog post announcing the change, founder Ruslan Kogan says that the cost of making the site render properly on IE7 isn't worth the hassle.
People's stubborn web-browsing habits—and there are many—can be pretty irritating, when you, enlightened computer geek that you are, know that they are resisting change to something so much better. But actually levying a significant tax is some serious browser-shaming. [Yahoo News via LifeHacker]
Update 1: Looks like this was a marketing stunt, after all. Neowin.com reports that when they tried to purchase something using IE7, the tax was dropped at the last stage of the checkout process. Weird, though, since adding a sham tax is sort of prohibitive to making money—not everyone is willing to stick it out to the last stage of payment to see that they won't actually have to pay the additional fee.
G/O Media may get a commission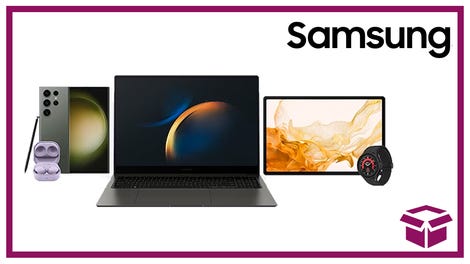 24 hour deals
Discover Samsung - Daily Deal
Update 2: The plot thickens! An email from Kogan's PR rep explains that the IE7 tax is, in fact, real and serious.
Hi Molly,

I just saw your article (rather, the update), regarding Kogan's IE7 tax.

We manage Kogan's PR and that update isn't technically correct (not your fault, it's the blog you referenced).

There was a temporary bug. This is all in line with how difficult IE7 is. If you try and make a purchase from Kogan.com now using IE7 you will see the tax being implemented and charged at checkout.

Any questions - please let me know!

Cheers,

Vuki Vujasinovic