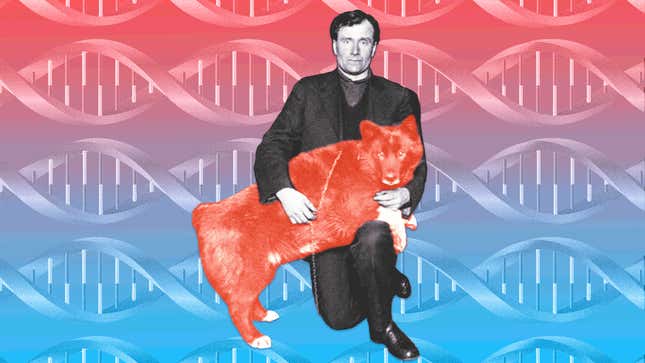 Balto the sled dog is famous for being part of a sled team that delivered medicine from Fairbanks, Alaska, to Nome, Alaska, through harrowing blizzard conditions in 1925. Now, a team of scientists has sequenced the dog's genome using DNA found in his taxidermied remains.

The Boogeyman's Sophie Thatcher Reveals What Draws Her to Dark Characters | io9 Interview
The researchers compared Balto's genome to 682 genomes from modern dogs and wolves; their research is published today in the journal Science.
"Balto's fame and the fact that he was taxidermied gave us this cool opportunity 100 years later to see what that population of sled dogs would have looked like genetically and to compare him to modern dogs," said Katherine Moon, a postdoctoral researcher at UC Santa Cruz and the study's lead author, in a university release.
Balto was born in 1919 and was named after Samuel Balto, a Sámi explorer who was part of the team to first cross the Greenland ice cap. Balto became famous after schlepping a diphtheria antitoxin to Nome in 1925; the dog teams and human drivers, including Gunnar Kaasen, endured lashing winds and temperatures as low as -50 degrees Fahrenheit on their trek.
Balto and his canine compatriots were shipped to Cleveland, Ohio, in March 1927, where they were given a parade and brought to the Brookside Zoo. Balto was framed in the media as the lead dog—a controversial claim today—and was honored with awards and even a statue in Manhattan's Central Park.
Balto died in 1933, and his body was preserved and mounted at the Cleveland Museum of Natural History, where it resides to this day. Enter the geneticists, who plucked tissue from the 90-year-old remains, extracted DNA, and used that DNA to sequence the dog's genome.
Perhaps unsurprisingly, the team found that Balto was a more genetically diverse animal than modern huskies. But he is also genetically divergent from modern sled dogs. Balto had genes that suggest he was better able to digest starch than wolves and the genetically distinct Greenland sled dogs, though worse at it than modern dogs.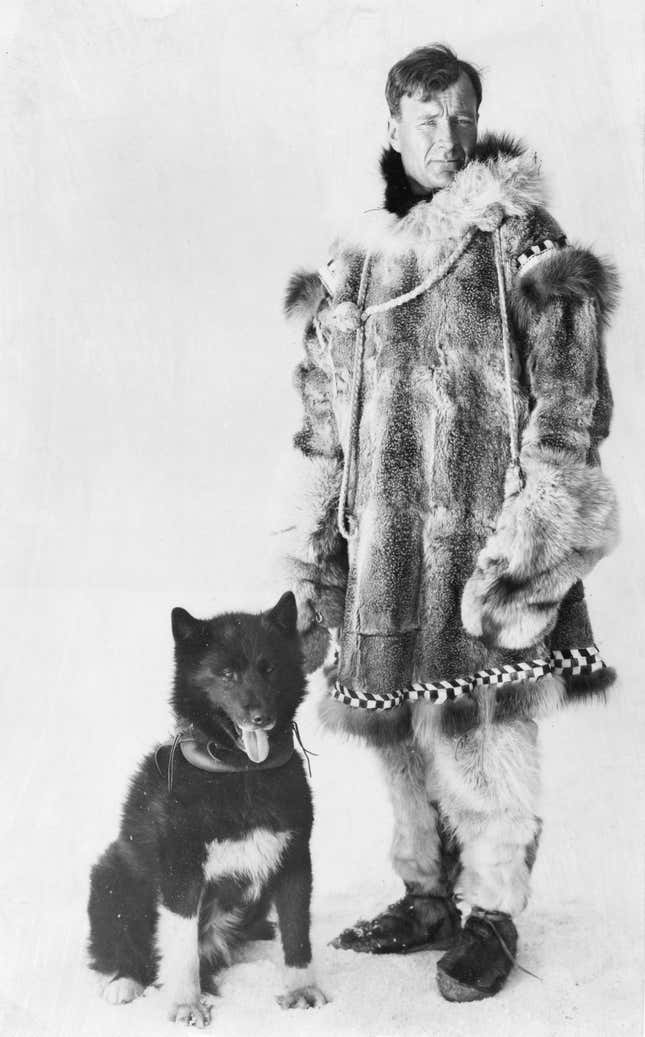 Balto's genome also improves our understanding of the dog's build and coat color (photos of Balto in life are in black-and-white, and taxidermied creatures don't always well represent how they looked in life.)
Though sled dogs have a long history of genetic continuity, Balto's genome included variants that may have helped him and his ilk endure the harsh conditions of the subarctic.
"Balto had variants in genes related to things like weight, coordination, joint formation, and skin thickness, which you would expect for a dog bred to run in that environment," Moon said.
The Balto research was done as part of the Zoonomia Consortium's comprehensive work on 240 mammalian genomes, also published today in Science.
The interrogation of Balto's genome, along with those of 682 other dogs and wolves, vastly expands scientists' understanding of canid diversity over time. When domesticated dogs emerged and when they arrived in North America are longstanding questions of paleogenomics, and the Zoonomia project is helping chart those waters.
More: An Ancient Dog Bone Could Be Evidence of the Route Humans Took to North America