Several gorgeous BBC Life Sets, including the excellent Planet Earth, are at price lows today. Your Blu-ray player deserves these discs. [BBC Life]
---
Prepare your wallet and your backlog, here are a whole bunch of PC pre-order deals.
Get a $5 Amazon credit with following. Several of the games are cheaper from Green Man Gaming in the second list, but the Amazon deals will be around longer and some people have trouble with GMG, so we're giving you both.
G/O Media may get a commission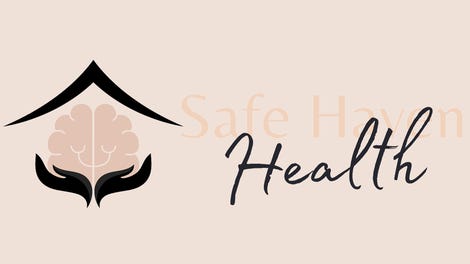 Addiction counseling
Safe Haven Health
and more deals from Green Man Gaming:
---
More $10 credits are being handed out from the Microsoft Store for your pre-orders today.
---
Get these deals and more, and earlier on Deals.Kinja. Connect with us on Twitter and Facebook to never miss a deal, check out our Gaming and Movie/TV release calendars to plan your upcoming free time, and join us for Kinja Co-Op to vote on the best products. Got a deal we missed? Post it in the comments with a link and we'll share right to our Deals homepage.
---
Microsoft's new promotion that gives you a free game of your choice with the purchase of a new Xbox One is now live, and runs through September 13th. [Xbox One Free Game Promotion]
We go into more detail here .
Another new option is to buy this bundle from eBay (Newegg), which includes the Forza 5 Kinect Bundle, Destiny, and a year of LIVE for $500.
---
It's been awhile since Amazon has had one of these flash storage blowouts, but the wait was worth it. Today only, you can get fantastic deals on SD cards, Micros SD cards, flash drives, and even a few SSDs.
All of the deals are solid, and SanDisk makes great products, but the belle of the ball is definitely the 128GB MicroSD card for $100. It's actually the second generation 128GB MicroSD card from SanDisk, which is still the only company that's making them. It'll get you read speeds of up to 48MB/s, vs. 30 for its popular predecessor. [Amazon]
---
Logitech makes fantastic wireless mice, and while I might choose something nicer than the M317 for my daily driver, at $9, this is a great backup option. [Logitech Wireless Mouse M317, $9]
---
This Funko POP! Dancing Groot is the Best Groot Toy You Can Buy , and now you can actually buy it. It's already beaten out Cards Against Humanity to be the best-selling toy/game on Amazon. [Groot]
---
For only $50 today, you can make your own cappuccinos, lattes, and hot chocolates at home with this attractive and highly-rated milk frother and heater. [ Chefs Star Premium Automatic Milk Frother, Heater, and Cappuccino Maker, $50]
---
If you're tired of suffering from indoor allergies, purifiers don't get much better than the Blueair 403. This refurbished model is still an investment at $300, but it goes for $549 on Amazon with stellar reviews. [Refurb Blueair 403 HEPASilent Air Purification System, $305]
---
There's no telling how long this will last, but for right now, if you click through a very brief slideshow extolling the virtues of PayPal Checkout, you'll get a choice of rewards at the end, including a $5 PayPal credit. That's free money! [ $5 PayPal Credit]
---
Media
---
Movies & TV
Books & Magazines
Apps
---
Gaming
---
PlayStation 4
Wii U
Super Mario 3D World ($40) | eShop
3DS
Super Mario 3D Land ($20) | eShop
Toys
---
Tech
---
Home Theater
---
This post is brought to you by the Commerce Team. We work together with you to find the best products and the best deals on them. We operate independently of Editorial, and if you take advantage of an item we cover, we may get a small share of the sale. We want your feedback.