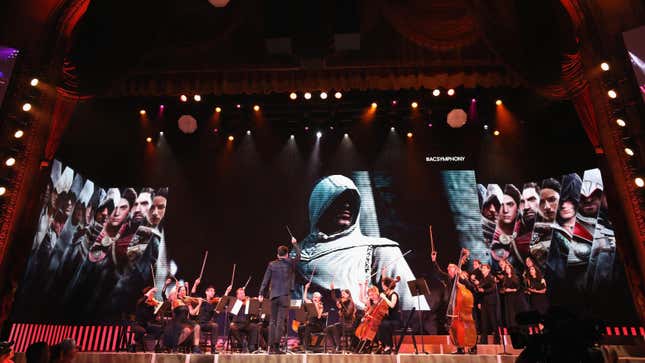 Pour one out for what was once the biggest video game showcase on the planet. On Thursday, The Entertainment Software Association, the organization that manages the Electronic Entertainment Expo, formally announced it was canceling both E3's digital and physical event for 2023. It's the second year in a row that organizers fully canceled the once-largest video game expo in the world, and we still have not had any kind of live-in person E3 since 2019.
Most major publishers, including Nintendo, Ubisoft, Microsoft, and Sony, had all previously declared they were not going to attend E3, so it's still unclear what this bodes for any future E3 showcases. The 2021 all-digital event was no different than a press conference straight from a publisher's own feeds, which seems to have given publishers ideas.
The big publishers have finally realized that they can stay safe in the cubby holes of their own PR departments. Now, with regular updates like the occasional Nintendo Direct getting as much hype as any E3 showcase, why should the publishers have to stick their neck out for public displays which, in the past, have gone so entertainingly wrong?
Let's look back through the years at some of our favorite E3 moments, including the cool, the exciting, the sometimes sweet, but mostly the utterly deranged. It was those intense displays of both heartfelt joy and real incompetence that made tuning into E3 every year such an interesting time, which is something we will definitely miss.