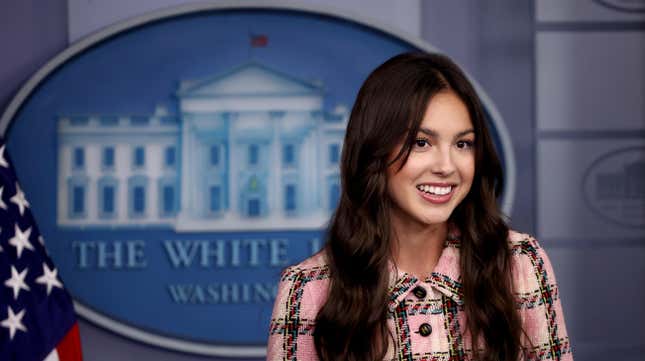 How do you do fellow kids? In an effort to reach younger voters ahead of the 2024 election, President Joe Biden is looking to use social media influencers to tout his accomplishments through an exclusive briefing room.

Nobody's Really Watching Reels
Axios broke the story today, and the outlet says that the move could help Biden compete against Donald Trump's own massive and loyal social media following, assuming he is the GOP's choice for a 2024 candidate. Biden's team is specifically looking to target influencers that do not follow the White House or the Democratic Party or those who might be tuning out mainstream news altogether. Axios reports that the move will likely result in an influencer-only briefing room and that four White House staffers are leading the charge in finding notable personalities on social media to reach young and suburban voters.
"We're trying to reach young people, but also moms who use different platforms to get information and climate activists and people whose main way of getting information is digital," said Jen O'Malley Dillon, White House deputy chief of staff, as quoted by Axios.
The goal of the move is to give influencers more access to the president as he seeks his party's nomination again. For example, Henry Sisson runs a TikTok account breaking news to his over 660,000 followers and specifically requested a press pass from the White House's briefing room. The demand for political news is also clearly there for TikTok viewers, as accounts like The Pocket Report and UnderTheDeskNews range from hundreds of thousands to millions of followers. Biden's team has previously dabbled in appealing to young voters by teaming up with Gen Z's own Olivia Rodrigo, a singer-songwriter who appeared at the White House in July 2021 to promote covid-19 vaccinations.
Democrats haven't been as successful in leveraging social media in recent years. Some of Trump's notoriety was garnered from his excessive social media use. The former president made erroneous and spontaneous tweets a part of his brand, and his base consumed his posts like catnip. Trump even went so far as to debut his own social media platform in 2022, which became his hub for his ramblings, especially since he was banned from his favorite platform Twitter following the January 6 insurrection.
The danger of opening an influencer-centric press room is that Biden's opponents will surely demand equal representation for their favorite influencers. Is anyone ready for Catturd2 and Nick Fuentes to have official press badges?