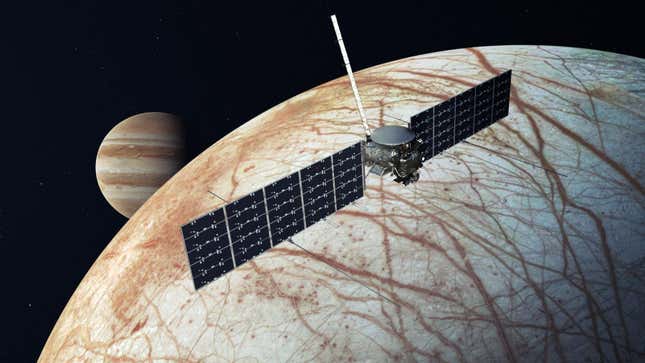 Space exploration takes tons of planning, technological expertise, and daring. And given the long timescales involved, they often require considerable patience. Many upcoming missions to deep space aren't happening any time soon, but that doesn't mean we can't be excited.

Our investigations of the final frontier have only just begun. Our immediate neighborhood—the solar system—has barely been touched by our species, with many places still grossly under-explored. Thankfully, a number of missions planned for the coming years and decades will help us to fill some of these gaps.
All of the missions described in this article have been approved and are either already underway or currently in development. So barring something unforeseen, they are going to happen. For clarification, we deliberately chose to exclude missions to the Moon, not because they're uninteresting or unimportant, but because they're amazing in their own right and deserve a dedicated article.