As Sorry to Bother You steadily popped up at festivals and small screenings across the United States, there's been a near-universal audience reaction: "Holy shit, what did I just watch?!" It's a movie that goes places.

Written and directed by Boots Riley—known to millions as part of activist hip-hop group the Coup—Sorry to Bother You starts in a dead-end job. Main character Cassius (Lakeith Stanfield) seems destined to remain among the low-paid callers in a telemarketing cubicle farm until he discovers a special ability that lets him speedily climb the corporate ladder. Riley's first movie manifests a loopy acid-trip experience, filled with sequences that stretch the bounds of reality until it breaks full on through to the surreal.
I spoke to the director three weeks ago, just as the schedule of appearances and interviews for he and the cast of Sorry to Bother You kicked into overdrive. The same energy found in his lyrics was evident during our talk on the phone, but Boots Riley was more laconic and meditative than his rhyme delivery might suggest. In the edited and condensed conversation that follows, he talks about working with Stanfield and how literature, art, and other films shaped his own feature-film debut.
io9: Some of the conversations I've seen around Sorry to Bother You reference Putney Swope and other things, but it also reminds me a lot of the kind of sensibilities running through the work George Clinton did with Parliament and Funkadelic. Can you talk about what was in your head in terms of aesthetic when you were coming up with this?
Boots Riley: Yeah, I mean... just in reference to that, I've never seen Putney Swope. It started being suggested to me at Sundance that there was a connection. But I purposely, because they were talking about that, I haven't seen it yet. But, what I feel like with art is there's no way to avoid being influenced by stuff, and that's what art is. It's a conversation that maybe sometimes goes across years and decades... but, in that conversation, I don't think you should be too heavily influenced by one thing. If you are, you're not getting the full picture.
So, I have so many influences in there. Definitely, Parliament-Funkadelic is one of them; it definitely has that, although in a very flippant way. But, it's also anything from the chaos that is some Emir Kusturica films, or the craft of things that are in Michael Cimino films like Heaven's Gate and Deer Hunter, some Milos Forman stuff like Loves of a Blonde. And to other things that might be more musical, but have this sort of choreography to the visual moving parts. Like, a movie that is bad in other ways, One From the Heart, a Francis Ford Coppola film that was not so great but moved in an interesting way.
G/O Media may get a commission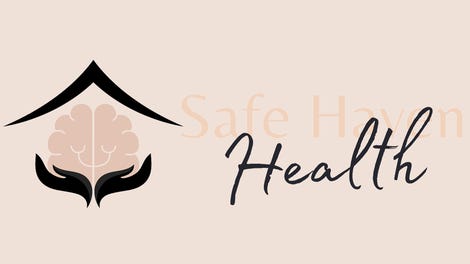 Addiction counseling
Safe Haven Health
That's a lot of very different aesthetics you just mentioned!

Riley: Literature is a big influence for me, too. Just the juicy detail that exists in one line of Toni Morrison from Song of Solomon or Gabriel García Márquez in 100 Years of Solitude. The sentence is doing one thing that is a basic, overall thing that's telling you what's happening. But, there are so many details in those words, and the descriptions that sometimes harken back to a memory, just the descriptions of, you know, "this is the coffee cup..." You know, they're just describing a cup of coffee someone had before they say something, like, they pick up a coffee cup that was almost the one picked to be thrown at someone's head at this other time, you know?

There are all these things that are going into it, and I wanted to represent that feeling. I wanted to create this beautiful clutter. This is collage in way that Romare Bearden and other artists did it, which also continued on in the punk aesthetic, like magazine clips on top of each other. Sometimes, it would just be chaos and you wouldn't know what it is, but I wanted to create this chaos and clutter that was able to feel familiar, yet also put forward an idea.

Everything came from that need to create that sort of feeling. And some of the aesthetic things were just direct references. Cassius' bedroom is from a picture of Bob Marley's bedroom from this documentary, and I just saw that and thought, "That fits in exactly with what we're doing with the movie." There's probably hundreds of references in my head of things that excite me, and they all kind of collude. It may seem like they don't fit together but through the filter of what I want to do, they fit together and they create a new thing.

You mention the punk influence and I have to say that Sorry to Bother You reminded me so much of Repo Man. Was that a thing in your head, too?

Riley: It's funny, that's probably the second script that I read when I said, "Okay, I'm really going to write this; let me start reading scripts." The first script that I read which maybe has no connection is Burn After Reading. The Coen Brothers are definitely an influence. Their films are hilarious, often, but nobody is planning for a joke. Anyway, I read that, too, and I read Repo Man because you can easily find the PDF of the script online.
That script was clearly just somebody going all out. The margins weren't lined-up all right, the ways they were describing the plot, they were really excited about what they were doing. Reading that made me feel like, "All right, I can do this," you know? So, yes, definitely. I can see that. I don't necessarily see where, like, scene-wise where that comes in, except like maybe it's rough around the edges.
There's that unexpected science fiction element that shows up toward the end, too, just like in your movie. But let's back track a little: Talk to me about the birth of the project. You obviously are a lover of film. What made you say, "Okay, I've done music, and now this is something else for me to work in."

Riley: I don't think it happened that cleanly. I started out in film school at San Francisco State and quit film school when we got a record deal. That film school at the time was very focused on documentary and experimental film, so it wasn't what I wanted to do. I think they may have changed their focus, because after that Coppola's brother took over the department for a little while.

I could do narrative, but I really wasn't getting any real guidance on it. Before that I'd been involved in theater, my grandmother ran the Oakland Ensemble Theater in the '70s and '80s and I was involved. I'd written plays in high school, but I knew theater was not at all the thing I wanted to do, because I really wanted to talk to more than 100 people at a time.

Also, that was the time when Spike Lee came out and there was all this energy around new young filmmakers. Being at San Francisco State where the focus was experimental and documentary film at the time, I was like, "Who's going to watch a documentary?" This was before Michael Moore's hit films so, the answer then was very few people. And experimental film was going to be seen in museums.

So, getting a record deal meant I could talk to a lot more people, so I did that, but stayed involved with film. I tried to direct many of our videos, but often the record label was like, "Well, if you direct it, the budget's down here... if you let this known person direct it, the budget's up there." I let the other people direct those videos; however, I would be writing the treatment, doing storyboards, picking some of the shots. You know, I was very much a part of it and definitely camping out in the editing room, whenever the editing room was in the Bay Area. And then I co-directed the video, "Me and Jesus The Pimp in a '79 Granada Last Night" and did a short documentary.

We also did this crazy, multi-stage theatrical thing in 2014 called the Coup's Shadow Box. I've never thought of myself as just one thing, it's always been "What can I do right now?" I was getting somewhat bored with the process of making an album, touring it, making another album, touring it, etc etc. I have stories to tell and I wanted to get to people in other ways. Two of our most popular songs—"Fat Cats and Bigger Fish" and "Me and Jesus The Pimp in the '79 Granada Last Night"— are eight-minute long story-songs. Maybe I'm exaggerating, but they're very long story songs.

So you had longform ambitions for a long time?

Riley: Yeah. "Me and Jesus The Pimp in the '79 Granada Last Night" inspired someone to write a novel based on the characters in the story; it's called Too Beautiful for Words by Monique Morris. So, around 2010, after I'd done Street Sweeper Book Club, I got it into my head that I got to do something that felt more fulfilling. In that time I was doing music, I was doing the lyrics, but, with the collaboration split that way, I didn't feel fulfilled. So I needed something that was the opposite of that, that was a world I'd created.

In 2011, I started writing a script and got to the end the first time in 2012. In the middle of it, about 30 pages in, I wasn't sure whether it was any good or worth doing. I happened to run into Oliver Stone and just told him about it. I don't think he cared but his assistant was there and knew the Coup and his assistant said, "send me the script." I was only 30 pages in, but I just wanted to see what notes they had. They have a production company, with people that read for them and make notes and so they had their reader read it as if they were giving Oliver notes. One of the things just said, "This guy is really good at dialogue" and I was like, "Wow, I'm good at dialogue? Cool."

And so it just inspired me to keep going. And so we finished the screenplay in 2012 but because I wasn't getting any traction from the Oliver Stone connection, I had no idea how to get it out there. So I made an album that was inspired by the movie to get it out there, had to tour it, get it out there, and then it was 2014. I was on the street and ran into Dave Eggers who was hanging out with a friend of mine. By this time I was kind of ready to give up, and I was like, "Hey, I have this screenplay. I think I'm going to put it out on the internet... but could you read it and help me make it tight? And he read it and said, "Hey, this is one of the best unproduced screenplays I've ever read, you should let me put it out on McSweeney's in 2014 with a paperback book packaged with it, it'll be read by 10 or 20,000 people. Everybody reads McSweeney's. You'll get it made…" All this stuff that got me hyped.

In 2015, I went out to the Sundance film festival with my books in a bag and passed them out at parties, on the bus and ended up taking a meeting with Anne Rye from the Feature Film Project. She invited me to apply to the Sundance Screenwriters Lab and we did that, that started getting people more confidence in it, started meeting investors and next year, we went to the director's lab and there was buzz about it, so the people there were interested in getting involved.
That's a hell of a journey to getting a movie made. In terms of casting, it feels like Lakeith Stanfield in particular was the perfect person for this movie. Was there any improvisation with him or was most of his dialogue in the script?

Riley: Different people did different things. Lakeith, you know, one of the things about him is, he's very in the moment. He doesn't have any set ways of being angry or scared. He is kind of reacting differently based on what's happening, and you have to really set the stage. You can't just be like, "Hey, when you get over to this mark, this is where you're frustrated"— you know? I wouldn't want to do that anyway, but his reactions, his choices are so much more natural.

We did a lot of preparation, from charting out his posture along the storylines to all those sorts of things, and he was very in tune with the emotional place that the character needed to be. But I was like, "When are you going to get off book?" And he said, "I usually don't do that until a couple days, or a day or so before the scene." That's the kind of direction that worries me, but what it really does for him is make the emotions primary, and the lines secondary to that. You feel him, figuring out what to say right there and it works so well. And yet there's an improvisational urge in me, too. Sometimes I just let the camera sit on the actor for a while without yelling "Cut," and 90 percent of that was useless. But the 10 percent that was, were things that were poignant things in the movie, like when he gets the promotion and goes, "Yeah!" He looks over and we see the conflict in his face. That was really important for the whole movie.

There was a lot of building back and forth. Tessa [Thompson] comes from theater and has done a lot of TV and film; she's like the drummer, in the sense, that she keeps [the foundation] right there. And Lakeith is like the crazy guitar player. But, yeah, sometimes she'd say a line different and I'd have to decide if that was okay. And sometimes it wasn't but other times, it either didn't matter because [the scene] was really about something bigger.

Sorry to Bother You is out in theaters on July 6.