This is a clay model of the final design for the life-size statue of Edgar Allan Poe that will be unveiled on October 5, 2014 at 2pm, at the corner of Boylston Street and Charles Street South in Boston, which is also named "Edgar Allan Poe Square." It's got Poe with his coat flapping in the wind, a suitcase, and raven heralding his arrival.
Stefanie Rocknak's design was selected out 265 other artists from 42 states and 13 countries with the proposal for "Poe Returning to Boston":
I propose to cast a life-size figure of Poe in bronze. Just off the train, the figure would be walking south towards his place of birth, where his mother and father once lived. Poe, with a trunk full of ideas—and worldwide success—is finally coming home. His expression is complex. He is determined and his stride is decisive. His face reflects a mixture of pain, anger and sadness, and from some angles, a subtle sense of hope. As he walks towards Carver Street, he openly dismisses what is behind him with his left hand; the Frogpondians to the north. Boston is not claiming Poe, Poe is claiming Boston. To punctuate this, he leaves a literal paper trail behind him. He has not only left his mark on the world, he has left it on the city of his birth. His ideas are jumping off the page and cascading out of his trunk; a heart lies just behind him, and an oversized Raven explodes to the south. The Raven, which has become symbolic of Poe's brooding creative spirit, visually reflects Poe; his coat mimics the raven's wing, and, like a bird, Poe is slightly pigeon-toed. They are one, heading up-wind towards their final resting place.
While the raven will rightfully draw a lot of attention, there are some smaller details that are just as great. Note the heart spilling out of his trunk, along with his papers.
G/O Media may get a commission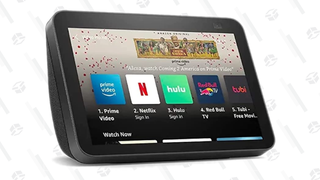 via My Modern Met