Time-lapse videos are can be pretty sweet—if you have the patience to make them. And if you're not tech savvy enough to build your own camera and timer setup, the Brinno GardenWatchCam (all one word, ughhh) delivers a completely self-contained rig to do just that.
Like
It's very good at taking pictures of stationary objects over long periods of time. If you wanted to, say, capture the growth of your houseplants over the course of six months, or record trees changing colors throughout the fall, or create a time-lapse of paint drying, this camera would be ideal. It's also easy to set up—put in batteries and the included 2GB USB drive, stick it in the ground, and turn it on. It's also got a variety of timer settings, snapping 1280x1024 pictures every minute up to every 24 hours (or every 5 seconds to every 12 hours on the user-programmable custom setting). It's pretty sturdy as well, easily surviving an accidental dousing with a garden hose.
No Like
You cant really tell what you're filming at without reviewing the video which means you've got to do test runs to make sure everything is in proper focus, then pull the USB drive, plug it into your system, check the shots, put the USB back in the camera, turn the thing on, and hope to God that you did everything right because few events suck harder than coming back two days later to find that the camera wasn't, in fact, on. Also, it automatically stitches all the photos it takes into an AVI file. It would have been nice to be able to pull the individual shots I like without having to screen-grab. Finally, using it indoors is a challenge, mostly on account of the stake. Give me a tripod base or something I can mount on a desk to capture my orchids blooming and we'll talk.
G/O Media may get a commission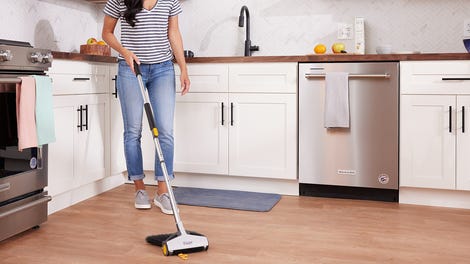 BOGO 50% Off
Flippr - BOGO 50% Off
Verdict
If you have a specific need for outdoor time-lapse equipment, this is a decent self-contained, weather-resistant camera rig.
Here's a sample video of my front yard

And a sample from a neighbor's back yard

---
You can keep up with Andrew Tarantola, the author of this post, on Twitter, Facebook, or Google+.