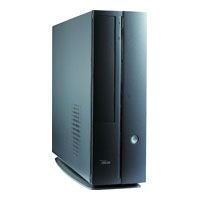 Do you meet these qualifications?
a) You are a huge Linux nerd.
b) You have nothing to do at night.
c) You love reading lousy documentation and Googling for obscure pages.
If you answered yes to all these questions, then congratulations, you can build your own MythTV system. For the rest of us who wan a PC/Linux-based personal video recorder using MythTV, there's Monolith Media Center. You can order a pre-built and pre-configured MythTV system for only $650. You can even add in an over-the-air HDTV tuner for an extra $275 to watch and record Charlie Rose in high-def.
Product Page [Monolith via PVRblog]