Last spring, Facebook was confronted with a flood of scandals and new privacy regulations in Europe that reminded users that they could use a feature on the social network to download their data. Now, it seems a lot of people are using that tool. More people than Facebook can handle.
According to Recode, a lot of users are complaining that when they try to use Facebook's data export tool to ask for their data, it's taking an unusually long time for the company to process the request. Facebook did not immediately respond to Gizmodo's request for more information on the issue, but a spokesperson told Recode:
Over the past two weeks we've experienced a higher volume of Download Your Information requests than usual. This means it is taking longer to process the requests. We are working on it and appreciate people's patience.
It's interesting because downloading your data is a common action that users take when they're preparing to delete their account. Sometimes users just want to get a look at everything Facebook has on them, other times they're just making a backup, but often they're essentially saying "thanks for the memories."
It's also interesting that this surge in data requests came right around the time that the New York Times published an in-depth look at all the ways that Facebook tried to avoid accountability for allowing its platform to be used to interfere in the 2016 U.S. presidential election. Of course, there's always a Facebook scandal in the news so attributing this high volume of possible defectors to any one event could be a case of broken clock syndrome.
G/O Media may get a commission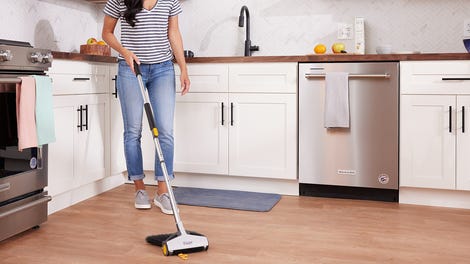 BOGO 50% Off
Flippr - BOGO 50% Off
Maybe this is a teaching moment for Facebook. Maybe the fact that it's too slow to deliver users' private information is indicative of a wider problem. Maybe people noticed all those times it was "too slow" to take action on a wide range of issues and they're in a rush to delete their accounts.
In fact, it seems like the only time Facebook moves fast is when it's breaking things.
[Recode]