A lot of stuff happened this week, whether it was new streaming TV devices being revealed or a new superhero sequel's debut. From a tearjerker time capsule story to a day at the World's Strongest Man competition, we've gathered our best stories of the week right here for you. It's a Saturday brunch buffet of the week's best writing!
When you buy a ticket for a Captain America movie you know what you're going to get: A super-powered dude in blue doing crazy things with a shield, busting people in the jaw, and being very Americanny. Good news! Captain America: The Winter Soldier scratches those itches just fine.
G/O Media may get a commission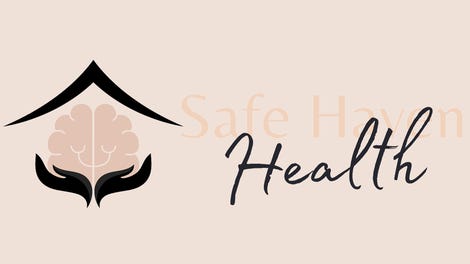 Addiction counseling
Safe Haven Health
Last year, Delta Air Lines canceled fewer flights than any other airline, scratching just 0.3 percent of its flights. That's more than five times better than the industry average. It's an obsession for Delta, an airline that once ranked near rock-bottom for cancellations, and as The Wall Street Journal explains, the company strives for zero-cancellation days in some very unorthodox ways.
Back in 1966 a woman in North Phoenix, Arizona sealed a time capsule in the wall of her home. Betty Klug, then 33, didn't tell her husband nor her two kids about the capsule. It remained a secret until contractors working on the home recently discovered the time-traveling treasure. Fair warning: If you're not a robot, you should probably get some tissues handy.
The fakes just keep on coming. And frankly it's hard to keep up with all the internet-fueled deception. Today we're taking a look at a few more dubious images that you may have seen floating around the web recently. Punking Putin? Airplane selfies? Rocket to Uranus? Fake, fake, and definitely fake.
The tires weigh 330 pounds, but they lift as easily as hula hoops in the hands of this Nordic god. In a puff of chalk, he hugs the rubber rings and scurries quickly through the sand. As he hoists the third and final tire onto the platform, he turns to the cheering crowd on Venice Beach: Who is the king? I am!
Take your pick of streaming devices—there are already plenty out there. Amazon says its new Fire TV can best every Roku, Chromecast, and Apple TV in the land on speed, ease of use, and a treasure box of extras. In most cases, Fire TV delivers on those promises. But it comes at a price.
So you want to stream stuff to your TV. These days you have plenty of options, but which of them is best? After Roku announced its upcoming $50 HDMI-ready streaming stick and Amazon trotted out its new $100 Fire TV streaming box, we put this chart together to show you how it stacks up to the competition.
You have more streaming TV options than you could hope for, especially now that Amazon has entered the fray. And while Apple TV, Chromecast, and Fire TV all have their strengths, they also share the same crippling weakness: self-interest. That's what makes Roku so important.
Any discerning oenophile will tell you that the shape of a wine glass can make a huge difference in your imbibing experience. On the other hand, that could just be a bunch of bullshit. Either way, Riedel decided to do for Coke what it's spent decades doing for pinot: design a glass scientifically optimized for taste. We decided to test it out for ourselves.
The winners of Architizer's A+ Awards have been announced, and some of the picks are awesome. Here's a round-up of the best, the most surreal, or simply the most inspiring, from private homes to international airports. Notice any trends? Let us know in the comments—and click through to Architizer to see more winners. [Architizer]