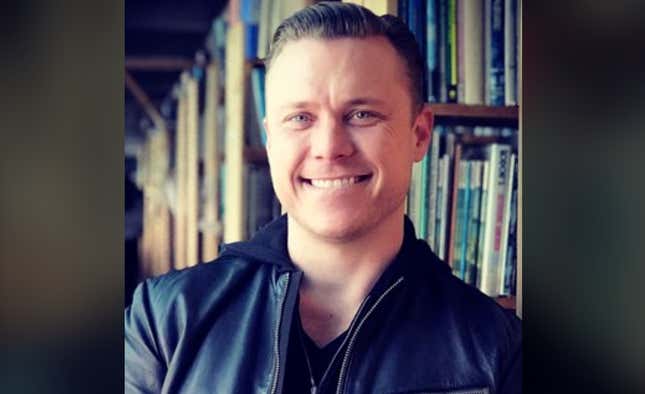 New, gut-wrenching details have emerged in the death of tech executive Bob Lee, the creator of Cash App: Lee, 43, screamed for help after getting stabbed and approached people in a parked car for assistance. The people in the car drove away.
NPR Is Going Dark on Twitter | Future Tech
According to the San Francisco Standard, which reviewed surveillance footage taken after the attack on the former CTO of Jack Dorsey's Square, Lee was on the sidewalk of the 300 block of Main Street near the Bay Bridge, part of the city's office-heavy financial district, in the early morning of April 4 when he walked up to a parked white Camry with its hazard lights on. The video footage showed Lee lifting up his shirt, an attempt to show the people in the car his stab wounds. The people in the car did not help him and drove away.
Lee collapsed to the ground after the car drove away, the Standard reported, then got up and continued walking up an empty street before falling once more. At 2:35 a.m., Lee called 911. By then, he had let a trail of blood in his wake.
"Help!" Lee screamed into his phone. "Someone stabbed me."
The San Francisco police arrived to help him in less than six minutes, the Standard reported, and found Lee unconscious on the ground with two stab wounds to his chest. He was taken to the San Francisco General Hospital in critical condition, where he succumbed to his injuries.
In a statement on Wednesday evening, San Francisco Police chief Bill Scott expressed his condolences to Lee's family and loved ones and denounced the violent incident.
"There is no place for this kind of violent crime against anyone in our city. I want to assure everyone that our investigators are working tirelessly to make an arrest and bring justice to Mr. Lee and his loved ones, just as we try to do on every homicide that occurs in our city," Scott said.
Lee's death is being investigated by the SFPD Homicide Detail and is still in its early stages, Scott explained. Because of the this, the department was not commenting on any evidence or circumstances related to the crime. The police chief encouraged anyone with information about the case to step forward.
When the news broke on Wednesday morning, some thought it wasn't true. Dorsey confirmed the reports on nostr, his new social network.
"It's real," Dorsey said. "Getting calls. Heartbreaking. Bob was instrumental to Square and Cash App. STL guy." Both Dorsey and Lee went to high school in St. Louis.
The violent incident was met with shock by the tech community and has raised alarm about safety in San Francisco. Mixed martial arts champion Jake Shields, a longtime friend of Lee, told NewsNation that the tech executive had decamped from San Francisco to Miami because the California city was "deteriorating."
"[Lee] did comment on San Francisco deteriorating, which is why he actually had just relocated to Miami," said Shields. The fighter tweeted that his friend "appeared to have been targeted in a random mugging/attack" in a "good" part of the city. Police have not commented on the circumstances of Lee's death, though the fact that he was found on a sidewalk lends credence to Shields' speculation.
In response to Shields, Twitter CEO Elon Musk said violent crime in San Francisco was horrific and asked city leaders to act in response.
"Many people I know have been severely assaulted. Violent crime in SF is horrific and even if attackers are caught, they are often released immediately," Musk said in a tweet, going on to tag San Francisco District Attorney Brooke Jenkins.
Although Jenkins didn't directly to reply to Musk, she addressed Lee's death and said the city did not tolerate these "horrific acts of violence in San Francisco." She also stated that no one who commits a violent crime in the city receives leniency, contrary to what Musk said.
"As a former homicide prosecutor, I have a deep understanding of how these investigations & prosecutions work. I direct our staff to ensure that cases are vigorously prosecuted," Jenkins said in a tweet on Wednesday afternoon. "No one who commits a violent crime, or who's a repeat offender are receiving overly lenient plea deals."
Joshua Goldbard, the CEO of MobileCoin, a privacy-focused cryptocurrency and payments company where Lee worked as chief product officer at the time of his death. Goldbard told Gizmodo in an email that Lee had first become involved with the company, which focuses on cryptocurrency and payments, as an investor and advisor before becoming later getting more involved.
"Bob was a dynamo, a force of nature. Bob was the genuine article. He was made for the world that is being born right now, he was a child of dreams, and whatever he imagined, no matter how crazy, he made real," Goldbard said.