Here it is, in all its glory. The Philips Pronto TSU9600. I don't want to be hateful and pessimistic, but after how much the Logitech Harmony 1000 impressed me yesterday, I doubt the Pronto will be able to top that. Also note, the picture above is not the actual size of the Pronto. It is an oversized functional model that looks kind of goofy, but to be honest would be pretty sweet to actually have. Jump to get the scoop and see actual pictures of the device.
Deadly Mississippi Tornado Kills More Than 2 Dozen | Extreme Earth
Right off the bat, this remote is for custom installers only. So for you, the average Joe consumer, you will have to go through a direct retailer and then have extensive training to learn how to set it up. On top of that, the remote costs a hefty $1,300.
G/O Media may get a commission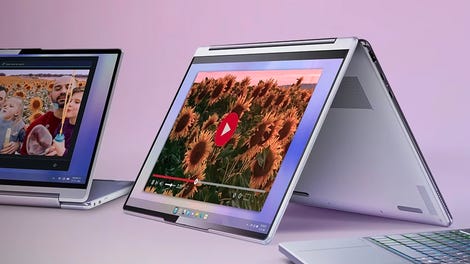 up to 70% off
Lenovo Spring Clearance

The remote itself is pretty nice, the GUI is pleasant and very user friendly. It comes with a stylus if you like to operate that way, or you can just use your greasy finger on the 3.7-inch touchscreen. For lighting and other appliance control it operates with the Lutron RadioRA lighting control system. Not Z-Wave that is slowly becoming the standard in home automation (in my opinion).

The thing that is still pissing me off is the lack of user control. It has to be programmed by a certified user because of the complex programming system. There are tutorials out there available for the consumer, but it is likely too complex to even do simple tweaking if you are unhappy how the system is operating. And it would just be a pain in the ass to have the CI go back out to your place, and charge an arm and a leg to program the system how they think you want it.

Overall the feel of the device is a bit bulky. It fits okay on the hand, but there are bulky "grips" on the underside that are inconvenient rather than pleasant. It is nice that the screen is completely flush-mounted, though.
My recommendation: stick with the Logitech Harmony 1000 if you like to have even the slightest control of your home theatre and automated household.