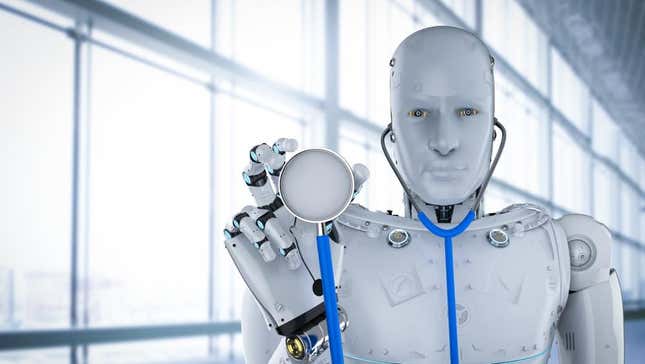 Dr. Robot will see you now. A study published in JAMA Internal Medicine Friday suggests that ChatGPT will do a better job at answering emails than your human doctor. The study pulled questions from Reddit's r/AskDocs and compared real doctors' answers to responses from the AI. When a panel of medical experts reviewed the results, ChatGPT won in a landslide.
The panel preferred ChatGPT's answers a whopping 79% of the time. They weren't just higher quality; the AI was almost ten times more likely to be rated as empathetic.
The study's authors say it isn't time to plug ChatGPT into your doctor's inbox, but it probably will be soon. The researchers say the medical community should start phase one clinical trials immediately. If it all goes smoothly, AI could be doling out medical advice (with oversight from a physician) in the very near future.
Feel a little icky? You're not alone. This isn't the first time people have tried ChatGPT in a healthcare setting, and it's caused outrage in the past. "Pharma Bro" Martin Shkreli was banned from Twitter this week after introducing a ChatGPT knockoff geared towards medicine.
Part of the issue is AI tools like ChatGPT and Google's Bard have a lying problem. These chatbots are designed to be convincingly human, not necessarily to spit out accurate information. Sometimes, they just make things up.
That's bad news, but on the upside, increasing doctors' ability to communicate en masse could save lives.
Take a look for yourself. We've pulled together 10 real examples from the study. We put the questions up top, and then included an answer written either by a doctor or ChatGPT. See if you can guess which one is which.
(Because the data from the study came from real people, Gizmodo lightly edited the text to make it less Googleable.)