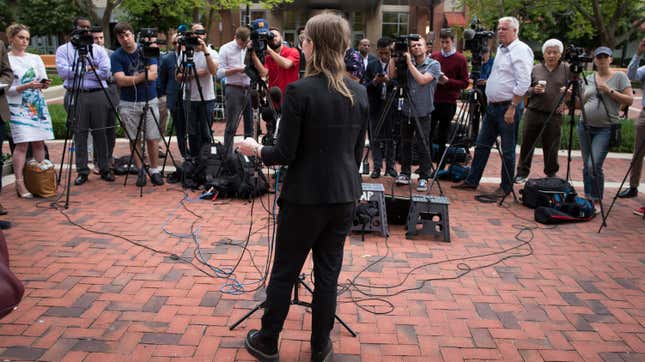 Chelsea Manning, who was released from jail last week after the federal grand jury she was subpoenaed to testify before lapsed, was taken back into custody on Thursday as a recalcitrant witness.
Manning, whose arrest was confirmed by members of her support committee, was detained after refusing to answer questions concerning her past association with WikiLeaks. Julian Assange, the anti-secrecy group's founder, is facing charges in the United States for conspiracy to commit a computer crime. Manning was first detained in early March and spent 62 days in jail before a temporary release one week ago.
Prior to her release, Manning's lawyers received a second subpoena calling for her to testify again in the Eastern District of Virginia. Manning's lawyers have argued the subpoena is an "improper and impermissible use of the grand jury process" because it was issued more than a year after Assange was indicted.
Assange was himself arrested on April 11 after being booted from the Ecuadorian embassy in London where he'd lived under asylum for nearly seven years. The U.S. government has requested he be extradited by the U.K. He's currently serving a 50-week sentence in jail there for jumping bail in 2012.
G/O Media may get a commission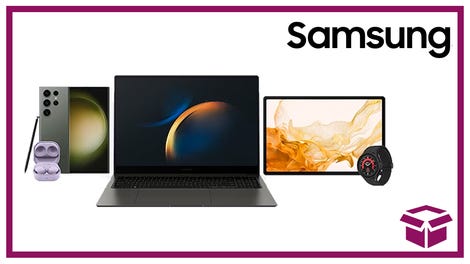 24 hour deals
Discover Samsung - Daily Deal
Following her deployment to Iraq in 2009 as a U.S. Army intelligence analyst, Manning leaked more than 725,000 classified documents to WikiLeaks, including military battlefield reports and U.S. State Department cables. She was charged with leaking only portions of a couple of hundred documents and was sentenced by a military judge to 35 years in prison in 2013. Her sentence was commuted by former President Barack Obama in one of his final acts in office.
This is developing story.
Update, 5/17: Statement via Moira Meltzer-Cohen, attorney for Chelsea Manning:
"We are of course disappointed with the outcome of today's hearing, but I anticipate it will be exactly as coercive as the previous sanction — which is to say not at all.

"In 2010 Chelsea made a principled decision to let the world see the true nature modern asymmetric warfare. It is telling that the United states has always been more concerned with the disclosure of those documents than with the damning substance of the disclosures.

"The American government relies on the informed consent of the governed, and the free press is the vigorous mechanism to keep us informed. It is a point of pride for this administration to be publicly hostile to the press. Grand Juries and prosecutions like this one broadcast an expanding threat to the press and function to undermine the integrity of the system according to the government's own laws.

"This administration is also obsessed with undercutting the legacy of President Barack Obama, from reversing healthcare policy to Chelsea Manning's commutation.

"It is up to the press to stand up for themselves, to stand up for the practice of journalism, and to stand up for Chelsea in the same manner she has consistently stood up for the press."