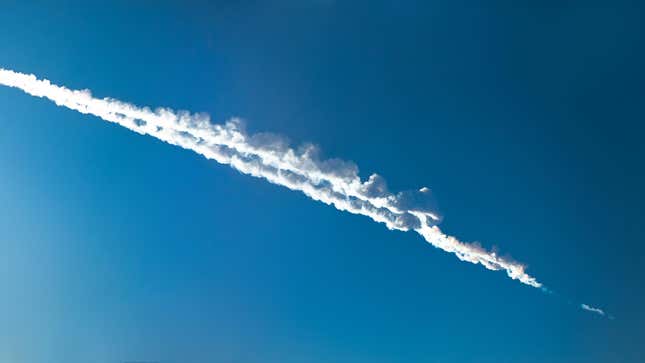 A decade ago today, the city of Chelyabinsk, Russia unexpectedly found itself under assault from space, as a roughly 60-foot-wide asteroid exploded over the region. It was a shocking reminder that our planet can be struck at any time—and future impacts could be a lot more serious.
The asteroid entered Earth's atmosphere on February 15, 2013, and the fireball was captured by security cameras, vehicle dashcams, and the smartphones of eyewitnesses around Chelyabinsk. Soon after came a deafening shockwave and sonic boom, which damaged buildings, set off car alarms, and injured around 1,600 people.
The event was a dramatic wakeup call about the importance of planetary defense. This rock wasn't a major threat to humanity, but the next one might be. In the 10 years since, our ability to detect small asteroids has improved. NASA has even experimented with ways to deflect incoming asteroids that might pose a threat, with the recent DART mission to smash into a small space rock. DART successfully moved its target asteroid, demonstrating a potential solution in defending Earth.
Click through for videos and images of the Chelyabinsk meteor strike.