China's ride-sharing behemoth Didi is trying to make its platform safer for users after a 21-year-old woman was allegedly murdered by one of its drivers.
Deadly Mississippi Tornado Kills More Than 2 Dozen | Extreme Earth
For starters, its carpooling service, Hitch, will no longer let drivers and passengers rate and tag the appearances of one another. Drivers have reportedly given female passengers tags like "long legs," "adorable girl," "goddesses," and "beauties."

Aside from eliminating all personalized tags and ratings, Didi will also make Hitch passengers' personal information and profile pictures visible only to them, showing drivers and other users only a default image, according to a company blog post published on Wednesday.
What's more, Hitch drivers will be required to use facial recognition for every trip to ensure that the correct person is using the driver account. The female passenger murdered was allegedly picked up by a driver using his father's Hitch account. Drivers across Didi's other ride-sharing services will be required to pass a facial recognition test each day before beginning their trips.
G/O Media may get a commission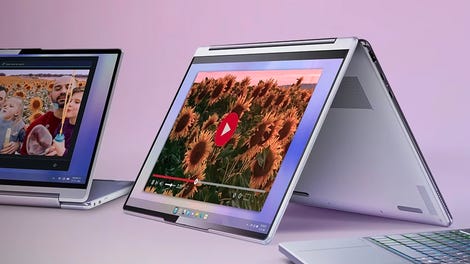 up to 70% off
Lenovo Spring Clearance
Didi also said in its announcement that it is going to redesign its Emergency Help button. As stands, when someone clicks the button, real-time audio is recorded, a Didi representative monitors the call and follows up, and the users' trip information is sent to their emergency contacts. The update will allow users to connect with the police, an ambulance service, a traffic emergency hotline, or the company's emergency helpline. The button will also be made more visible within the app, the company said.
The Hitch service is currently unavailable between 10pm and 6am as Didi continues to evaluate its new evening safety measures. The company noted that people on trips that start before 10pm but may exceed that time will be sent a safety reminder before they depart.
Perhaps one of the most extreme precautions floated in the post involved recording the audio of every single trip. Didi noted that users would have to consent to being recorded before using the app, and that the recordings wouldn't be stored on their phones, but rather encrypted and stored on the company's servers. They would be deleted every 72 hours. The company argues that this proposal is the best way to resolve disputes, rather than weighing the accounts told by passengers and drivers. But it's hard to see how such a supremely invasive security measure will put drivers and passengers at ease. Working toward minimizing violence and sexual harassment shouldn't start with more surveillance, but more rigorous background checks and accountability.
Didi says it plans to roll out its new security measures by the end of the month, after the public has a chance to weight in.
These issues are not unlike the ones U.S.-based ride-sharing services are grappling with. At least 103 Uber drivers in the country have allegedly sexual assaulted or abused their passengers in the last four years, according to a CNN investigation. And how Didi handles its issues is not inconsequential to the rest of the world—the Chinese company is extending its reach beyond its home country. Last month, Didi launched its service in Mexico. The ride-sharing service also just got approval to test autonomous vehicles in California as well as opened a research lab in the U.S. last year.