WARNING: If you are capable of having emotions, the above video will likely make you cry. It's of 8-year-old leukemia sufferer Zach Guillot, who just happened to receive a lengthy phone call from actor Christian Bale, who wanted to discuss Zach's favorite superhero, Batman, with him. They compare Bat-costumes, discuss what makes Batman so special, and Bale thanks Zach for enjoying The Dark Knight Rises and promises to pass along Zach's love for the film to Chris Nolan, Anne Hathaway and Tom Hardy. It's impossibly sweet and kind, and just another reminder that Christian Bale is awesome.
It's worth mentioning that, like most of Christian Bale's good deeds — he's visited ill children before, flown one to Disneyland, and met with victims of the Aurora shooting — Bale has never once publicized these things. He doesn't call the press. He doesn't set up photo shoots. He just tries to do people some good. The only reason we know Bale called Zach is because Zach's family filmed it and put it on YouTube. Otherwise we'd have no clue.
Now if you'll excuse me, my eyes seem to have sprung two massive leaks.
[Via E! Online]
G/O Media may get a commission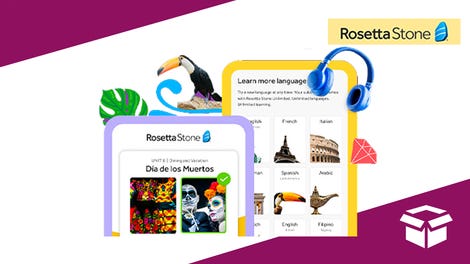 Extra 20% off
Rosetta Stone Lifetime Subscription - All Languages