This week, an actor named Taylor Kitsch announced he's part of the cast for True Detective's second season. For many people, the announcement didn't register; Kitsch is not a household name, especially compared to Vince Vaughn and Colin Farrell, who will play the leads in the HBO anthology's next season.
For anyone who has seen the TV show Friday Night Lights, this news was like winning a championship football game in central Texas. It was the smell of mowed grass and hope. It was the best news. This is because Friday Night Lights is a gut-punch beauty of a show and Kitsch played the most perfect character from a cast stacked with diamonds.
Whether or not you care about the second season of True Detective, you should care about all of the seasons of Friday Night Lights (or most of them, the second season goes a little off the rails). It's not a show you casually throw on when you're hungover or bored or want background noise. It's a show you watch compulsively, with a loved one there for emotional support.
Taylor Kitsch plays Tim Riggins, Patron Saint of Beer and Sexy Sadness Squints, Our Father Who Art in Perpetual Bad Decision-Making. He's the forlorn, lonely-eyed team bad boy, all recklessness and abs that shouldn't exist considering how many beers he domes each night.
Riggins could've easily been a one-note character, the beautiful screw-up from the messed-up family, but Kitsch and the FNL writers shade him into a complex person.
G/O Media may get a commission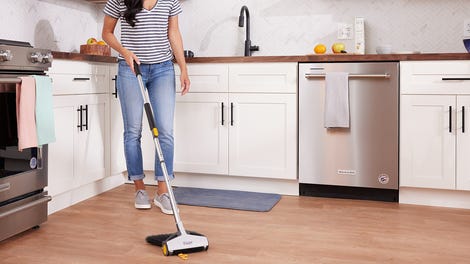 BOGO 50% Off
Flippr - BOGO 50% Off
And yes, Riggins is life, but FNL is a true ensemble show with a wide array of characters that turn stereotypes into art. There's the stoic football coach shaded into an ambitious, thoughtful family man played by Kyle Chandler, who may have been born to play a hot dad. There's the peppy football wife shaded into an open-minded, practical achiever played by the majestic Connie Britton. There's the underdog backup quarterback, but he's not just a scrappy runt, he's a shy but vibrant artist.
Even characters that start out bordering on cartoonish, like a glad-handing good ole' boy obsessed with high school football or a cocky, shit-talking star running back, evolve into people with nuances and folds to their personalities. That's because the show hesitates to paint anyone as good or bad. It draws out the humanity of stock characters and refuses to treat the football players like the idols their town worships.
This is the rare network drama that intelligently includes race and class tension in its narrative, a show that closely observes the people under the lights at a stadium without getting blinkered by them. It shows both the camaraderie and the deep myopia that small town high school football culture can foster.
You might be thinking there's no point in watching a show about football because you don't like football. You do not need to like football. You just need to like shows that both interrogate and celebrate what it means to be a goddamn human.
You can stream all five seasons of Friday Night Lights on Netflix or buy episodes/seasons on Amazon or iTunes.
---
Welcome to Movie Night, where Gizmodo staffers tell you what you should be streaming tonight.