Photographer Romain Veillon recently traveled to the deserts of Namibia, where he photographed the abandoned village of Kolmanskop, an extraordinarily evocative collection of old wooden houses now filled with waves of sand.
The village, abandoned now for nearly a century, was once home to German diamond miners—entrepreneurs and engineers who moved here intent on exploring the riches of the earth, only to find in the end that the earth, like some slow and untrustworthy sea, moved back onto them, reclaiming even these few acres of land used for houses.
G/O Media may get a commission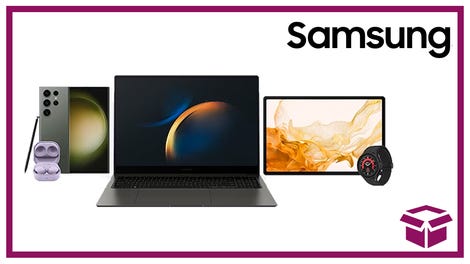 24 hour deals
Discover Samsung - Daily Deal
The interiors of the structures, with their framed wooden doors embedded, half-open, in the dunes, are like scenes from a daydream, or visionary outtakes from a novel by Kobo Abe. In some cases, they actually look like models.
But if the desert has won, swallowing all of these buildings up to the waist, it's a beautiful victory, indeed. Doors open onto doors open onto landscapes, a desert popping up and spreading in the midst of domesticity, like an inadvertent (and more interesting) "Earth Room," Walter de Maria's soil-filled artwork here in New York.
Awesomely, the whole town is acting now like a frame for the loose particles that will someday solidify here, cast into perfect and surreal cubes of sandstone perhaps long after the walls of the buildings have fallen: inexplicable shapes and geologies that take the form of lost rooms. Children will climb over them in awe of the comparatively minor buildings that once stood here, monumentalized by this transformation into landscape.
I could look at these for hours—and, luckily, there are many, many more photos at Veillon's own website.
Those other photos includes exterior shots of some of the buildings that, from the outside, you would never know contain such strange geological wonders inside. [Romain Veillon]