Remember that agonizing phone call Ryan Block recorded last week, when a Comcast rep spent 20+ minutes trying to will Block not to cancel his account? Even a Comcast executive thought the call was "painful;" but also that the rep was doing just what they'd asked him to do.
In an internal memo posted to Comcast's employee website, and obtained by Consumerist, Chief Operating Officer Dave Watson says "[I]t was painful to listen to this call, and I am not surprised that we have been criticized for it." That's nice. But Watson also says that the customer rep in question was doing exactly what Comcast trained him to do:
The agent on this call did a lot of what we trained him and paid him — and thousands of other Retention agents — to do. He tried to save a customer, and that's important, but the act of saving a customer must always be handled with the utmost respect.
Watson also says, in a strangely candid way, that he knows the retention reps have a hellish job, and that he's grateful when they coerce customers into not canceling their service:
I know these Retention calls are tough, and I have tremendous admiration for our Retention professionals, who make it easy for customers to choose to stay with Comcast.
G/O Media may get a commission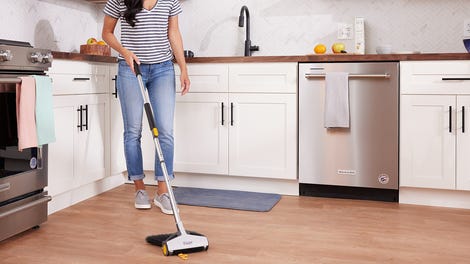 BOGO 50% Off
Flippr - BOGO 50% Off
Emphasis added. Choose to stay. Corporate verbal contortion has a new superstar.
Let's not forget, that rep was operating in a system that financially penalizes him for every customer he talks to who ends up canceling service. The guy had a very tangible reason to try and get Block to keep subscribing: if he didn't, he'd see a smaller paycheck.
COO Dave Watson doesn't quite touch on this point, but he hints that maybe, just maybe, Comcast might change its retention strategy in response to the outrage that swelled as this call went viral:
This situation has caused us to reexamine how we do some things to make sure that each and every one of us — from leadership to the front line — understands the balance between selling and listening. And that a great sales organization always listens to the customer, first and foremost. [. . . ] We will review our training programs, we will refresh our manager on coaching for quality, and we will take a look at our incentives to ensure we are rewarding employees for the right behaviors. We can, and will, do better.
Emphasis added.
Gizmodo has reached out to Comcast to verify that the memo actually came from Watson. (Update: Comcast confirmed to us in an email that the memo is indeed official) If so, let's hope Comcast makes the changes they're hinting might happen.[Consumerist]
Image: Shutterstock / Aaron Amat