In what feels like rare good news from Washington, on Sunday night Congress struck a deal to boost funding to the National Institutes of Health by $2 billion over the next five months, effectively rejecting President Trump's plan to slash the agency's budget for the current fiscal year.
A proposal from the Trump administration floated earlier this year aimed to cut $1.2 billion from the NIH's $34 billion budget for the current fiscal year. The budget deal reached late Sunday night roundly rejected Trump's plan, sending a loud message to the White House that medical research has wide support on both sides of the aisle. NIH research funding has been on a downward trend for over a decade, but last year, Congress sought to reverse that trend, voting to increase the 2016 NIH budget by 5.9%. For 2017, Congress had recommended an additional $2 billion increase, a number which it doubled down on this weekend.
Trump's budget plan also called for a 20%, $5.8 billion cut to the agency's total budget in 2018. The new agreement does not address cuts for the next fiscal year. Current budget negotiations only concern government funding through the end of the current fiscal year, in September. Funding had been frozen at 2016 levels until Congress passed the budget resolution at the eleventh hours Sunday night.
The agreement reached Sunday also more than quadruples funds to fight opioid addiction, and preserved Planned Parenthood funding, at least for now. The NIH's budget increase includes $400 million for Alzheimer's research, $476 million for the National Cancer Institute, $120 million for the Precision Medicine Initiative to tailor medicine to individuals, and $110 million for the BRAIN Initiative to map the human brain.
In the past, slashing the NIH budget has had a serious impact on biomedical research. Between 2003 and 2015, cuts caused the agency to lose 22% of its capacity to fund research, resulting in fewer grants funded, and along with that, presumably, fewer scientific discoveries. If the proposed NIH cuts had gone through, it could have been a disaster forcing labs to close and important research to grind to a halt.
G/O Media may get a commission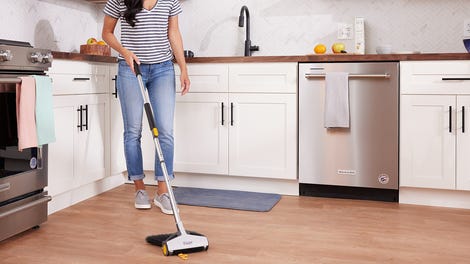 BOGO 50% Off
Flippr - BOGO 50% Off
Key Republicans including Senator Roy Blunt of Missouri, Senator Lamar Alexander of Tennessee, and Representative Tom Cole of Oklahoma joined Democrats in their support of increasing to the agency's funding. Hopefully, this unusual display of bipartisan agreement means biomedical research funding will continue on an upward trend.