New York officials announced the conviction and sentencing of Nevada-based Sungame Corporation and its CEO Neil Chandran for grand larceny and securities fraud, saying the fraudsters would be forced to pay up $2.8 million to redress hundreds of people the company scammed with promises of free 3D tablets or go to jail. Chandran, who was previously barred from trading by the Alberta Securities Commission in 2015, will also be barred from doing so in New York state.

Sungame was a bizarre scam: The company claimed that each $1,000 tablet, which was supposedly capable of rendering content in 3D without the use of a headset, would come with an "education grant" rebate that returned users a total of $1,500. Then Sungame would offer to let buyers keep the tablet or have the company resell it, passing back the profits to the user, who would have supposedly already received the $1,500. This math clearly does not work, and Sungame touted the supposedly incredible deal in which they paid users on top of shipping them products as a way of pushing inventory to mass market.

The New York Attorney General's office wrote that, of course, the money was going to other purposes than the promised rebates:
However, the overwhelming majority of these investors received neither their return of investment capital nor their profit, as promised. Instead, their investment capital was used by Chandran for the undisclosed and improper purposes of repaying prior investors, paying Chandran's personal and corporate liabilities, artificially inflating Sungame's publicly-reported corporate earnings, and funding the manufacture of additional Tablets, so as to promote the investment to yet more unwitting investors.
As the AG's office wrote, "Sungame was a publicly-traded Las Vegas, Nevada-based technology firm trading under symbol 'SGMZ'" during the period where it was defrauding customers, meaning that the scam became a securities fraud case as well.
Among the hundreds of victims in the scheme were "several rabbis and their congregations," according to the Journal News:
Investigators started looking into Chandran when his scheme ripped off a Nassau County resident for hundreds of thousands of dollars in 2014. In that case, Chandran and his Sungame corporation pleaded guilty in April to various counts of securities fraud and grand larceny.

After the Nassau County allegations came to light, the attorney general's office then began finding dozens of victims across the state, who collectively lost millions of dollars due to Sungame and Chandran's actions.

Chandran was arrested in February 2017 at Los Angeles County Airport by U.S. Customs and Border patrol agents after returning from Hong Kong.
G/O Media may get a commission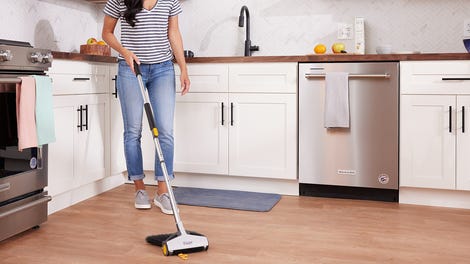 BOGO 50% Off
Flippr - BOGO 50% Off
A 2015 civil suit from some of Chandran's victims alleged that Sungame never had the ability to deliver any computer tablets or gaming hardware at all, and that the CEO gave customers the run-around when they pressed him. As the Verge noted, in 2016, Sungame purchased some 9,000 Dlodlo VR headsets "to keep the demos running and the illusion intact."
If Chandran and/or Sungame fail "to pay the court-ordered restitution or otherwise violates the terms of his plea agreement," the AG's office wrote, Chandran could be re-sentenced for up to four years in prison.
[New York Attorney General's Office via The Verge, Journal News]