Originally designed as tool to help network administrators troubleshoot problems like spotty reception and interference, Fluke Networks' AirCheck Wi-Fi Tester is helping police in at least one California city track down cyber-criminals—specifically, people trafficking child pornography.
According to the press release from last week's Crimes Against Children Conference, Sergeant Dave Mathers couldn't be happier with the product.
AirCheck is a simple, elegant, and easy to use tool that aids in locating suspects on wireless networks. The tool easily verifies wireless network settings, providing us with more confidence that we've identified the suspect's location. Using this information, we can eliminate more variables while focusing on the suspect downloading the illegal content.
So easy! Now anyone can catch a predator!
After powering on, the AirCheck immediately registers all of the wireless networks in the area and allows you to monitor signal strength, bandwidth, and the number of connected computers. AirCheck also comes with a wand-like antenna, which allows you to track any device connected to the network like a homing beacon.
G/O Media may get a commission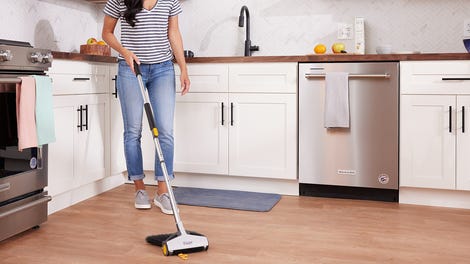 BOGO 50% Off
Flippr - BOGO 50% Off
It's a useful tool for the office IT guy, and maybe even for wandering around my apartment so I can figure out which of my roommates is using all our bandwidth, but how's it going to help the cops?
Assuming the police have figured out the IP of the suspect—usually from the ISP by way of a warrant—they've still got to make sure they get the right user on that IP. Not so hard you say? Well creepy cyber-criminals, crafty bunch that they are, like to do sneaky things like latch onto the unlocked networks of their unsuspecting neighbors. Basically, before the cops bust down a door to nab a suspect, they use AirCheck to make sure they've got the right person.
According to the guide for law enforcement [PDF], there is a very specific scenario in which the gadget will save the day. Once police have identified the suspect's location, they stake out the area and figure out when the illegal porn downloading begins based on the corresponding spike in bandwidth on the AirCheck. The police officers can then follow their antenna to the source to seize the suspect.
But as we all know, in any given area there can be countless wireless networks, which are all connected to many computers, several of which will be transmitting lots of data at the same time. You already tracked the (alleged) creep to within the throw of a Wi-Fi signal. Why spend nearly $2000 for a device that in the best case eliminates a single variable from the equation? [PR Newswire via Networked World]