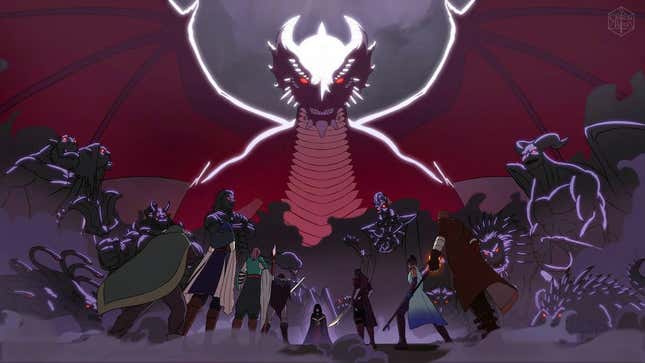 The Legend of Vox Machina has been so successful that it was no surprise when Prime Video announced a third season of Critical Role's animated fantasy was in development—or when the streamer confirmed that the beloved TTRPG's second campaign, The Mighty Nein, is now getting an adaptation of its own.

Whereas audiences were introduced to the heroes of Vox Machina some time after their adventures had started, the Mighty Nein campaign grew in real time with Critical Role's audience. Set 20 years after the events of the Vox Machina campaign, Mighty Nein focuses on a new cast of characters in Exandria's world, and is the campaign largely responsible for the Actual Play series' success as a brand.
If you're wondering who the Mighty Nein are as characters, we've got you covered. Naturally, we're only covering Mighty Nein as played by the show's main cast—sorry to all you fans of a certain hot boi—and we've kept it spoiler-free, save one character turn that happens early on and is kind of unavoidable. If these characters interest you, good news: you can watch all of the Mighty Nein campaign on YouTube or listen to it as a podcast.