Fantasy of all kinds rules the roost in this weeks look at all things crowdfunding - with everything from short films to books to comics giving us a dose of the fantastical. Let's dig in and have a look, shall we?
Header Image Credit: Numenera: Strand
Presented by Terry Gilliam, this short film offers a psychedelic fantasy trip into the microscopic detail of a man's palm:
Hounded by bad Karma, a lovable hothead seeks advice from a psychedelic palm reader who sends him on a journey to alter his destiny.

A crew of master filmmakers will create the cinematic adventure of Julio, the film's protagonist. Diving into his palm's "lifeline," Julio must confront "microdelic" monsters, psychedelic hallucinations, and far-out theories.
G/O Media may get a commission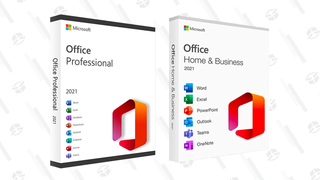 89% off
Microsoft Office Professional 2021 Lifetime License
A mere $15 gets you a HD download of the film when it's released in October.
Sorceress Marla Manson returns to stop the emergence of a new god promising to bring pain and terror to earth in this 9th novel in the long running fantasy series by Tim Pratt:
This volume, Queen of Nothing, will be the ninth full-length book in the series. (Don't be daunted by continuity: all you need to know is that Marla's a sorcerer and part-time goddess of death with a tendency to make bad decisions and the skills necessary to deal with the consequences.)

In Queen of Nothing, a new god of pain, torment, and violence awakens, and (as you might guess from his areas of interest) he isn't very nice. He threatens to bring an age of darkness and devastation to the Earth. Marla is the only one who can possibly stop him, and even she'll need help from whatever friends she hasn't alienated yet... along with some old foes who choose to join her against a common enemy.

(She's got some pretty serious problems with her love life, too.)
$10 gets you an e-book version of the novel, while $35 gets you a paperback copy as well as the digital version. Higher tiers include digital collections of the previous Marla Manson stories too.
This petrifying looking horror movie by Hiroshi Katagiri focuses around a decaying old man concealed in a Japanese military outpost from World War II:
As the secrets of the cave unfold further, the group now turns its focus purely to survival. They feel they are unable to fully trust one another. And they are rapidly becoming unable to trust their own visions and thoughts. As reality blurs still further, so does the distinction between what is life ... and what is death.

Sources and clues unwind the cave's mysteries at last, and the result leads to a most shocking conclusion to Gehenna - Where Death Lives ...
$15 gets you a digital download of the final film, $28 a 'deluxe' digital edition complete with a copy of the script and soundtrack, while $40 gets you a DVD, complete with commentary and special features.
The third volume in this series of graphic novels about an alternate 1930's history, and the battles between the 19XX and a mysterious cult known as the Order of the Black Faun:
The Adventures of the 19XX series takes place in the 1930s and is about a group trying to prevent World War II. After seeing terrible glimpses of the future, they know the war is coming. Along the way, they gather machines, magical ancient relics, and powerful people to help them in their cause. Another group, the Order of the Black Faun, battles the 19XX at every turn to further their own goal of ushering in a dark new world order with the beginning of a second Great War.
$15 nets you a digital copy of the collection, $25 gets you a hardcover physical edition, and $75 gets you a bundle of all three books physically.
This short film is based on the long running Fantasty tabletop RPG:
Numenera: Strand is a 6-minute fantasy/sci-fi short film that started as a filmmakers dream about a year ago. Today that dream is close to coming true. The film takes place in a fantasy world based on Monte Cook Games' Numenera, a roleplaying game that takes you to the ends of your imagination.

A drifter/scavenger roams a desolate beach in an imaginary world looking for useful items and stumbles upon an unusual item. This starts a chain of events leading to an experience that changes the very essence of his being.
Roughly $20 - the kickstarter is being raised in Swedish Krona - gets you access to streaming the movie online, while $40 gets you a DVD filled with behind the scenes footage and interviews as well as the film.
---
You're reading Toybox, io9's blog for all things pop culture. From merchandise to awesome fan creations, TV recaps and critical commentary on the hot topics of the day, you can find it all here!