The man who built up GI Joe's mythology in comics has a new story to tell about Homeland Security's Cyber Crime Division. You can also help fund documentaries about women in comics and Batman collaborator Bill Finger—or send your dollars toward research into the feeding habits of sharks.
Marine biologist David Shiffman has worked tirelessly to educate the public about shark conservation (including through an appearance on the io9 show We Come From the Future), and he is currently raising funds for a study of the feeding habits of threatened shark species by the RJ Dunlap Marine Conservation Program. The research involves using stable isotope analysis to study what these sharks are eating in a way that isn't lethal to the sharks. You can read more about the research and help fund it at the scientific crowdfunding site Experiment.
G/O Media may get a commission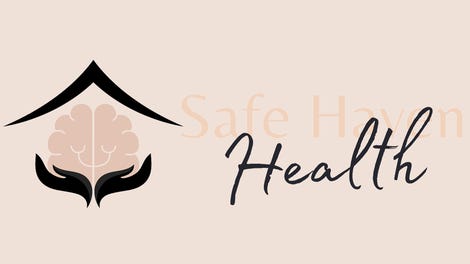 Addiction counseling
Safe Haven Health
While Bob Kane is the name most frequently associated with Batman, it is important to remember the contributions of Kane's uncredited collaborator Bill Finger. The Comic Arts Council wants to shine a light on a forgotten piece of Dark Knight history with a documentary spotlighting Finger. For a $10 pledge, backers can receive a downloaded of the completed documentary.
Another comics-themed documentary looking for a bit of financing help is She Makes Comics, the latest project from the Sequart Research & Literacy Organization. Part study and part celebration, the documentary will look at the history of female creators in comics, including first-person accounts from prominent women in the industry, and examine the place women hold and the challenges they face in the traditionally male-dominated world of comics. For a $20 pledge, backers can receive a digital download of the full film.
We loved Kelly Thompson's novel The Girl Who Would Be King, about two superpowered girls destined to destroy each other, and now she's back with another intriguing premise. Storykiller centers on Tessa Battle, a young woman who discovers that all stories are real—including every supposedly fictional hero and monster. Thompson pitches it as "classic Fiction meets Buffy The Vampire Slayer." For a $10 pledge, backers will receive a digital copy of the book, and they can nab the Kickstarter-only illustrated hardcover edition for a $35 pledge.
Comic book writer and artist Larry Hama (best known for his GI Joe comics) and director Mark Cheng are teaming up for the cyberpunk film Ghost Source Zero. The documentary-style film will be released in 12 installments, the first of which you can watch below:
Here's the pitch:
The Artificial Intelligence Revolution is happening, and America is watching it on their Living Wall flat screens and Genius Phones. Homeland Security's Cyber Crime Division is the only thing trying to stop the 'bots and 'borgs from taking over. The unit is so underfunded they have to allow a reality show crew to film them just to meet payroll. And what the cameras capture will stun the world.
For a $10 pledge, backers can get a digital download of Ghost Source Zero in 720p.