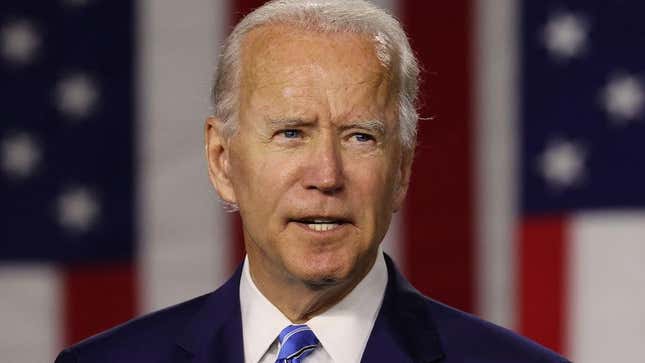 The Biden Administration is proposing a bill to hold cryptocurrency mining companies accountable for the amount of energy costs they expel with a new 30% tax on their electricity costs. The Digital Asset Mining Energy (DAME) excise tax was announced on the White House website on Tuesday, explaining that cryptomining firms should be paying higher energy taxes for the exorbitant amount they consume.
Apple's Vision Pro Seems Powerful, But Who Is It For? | Future Tech
According to the proposed legislation, cryptomining firms have a large impact on environmental pollution and generate high energy prices, and it's time the companies pay for the "full cost they impose on others."
"Currently, cryptomining firms do not have to pay for the full cost they impose on others, in the form of local environmental pollution, higher energy prices, and the impacts of increased greenhouse gas emissions on the climate. The DAME tax encourages firms to start taking better account of the harms they impose on society," the White House said on its site.
Crypto mining's impact on the global climate is rising, according to Benjamin A. Jones, an economics associate professor at the University of New Mexico. Jones told the UNM newsroom late last year that "the mining, or production, of Bitcoin is using tremendous amounts of electricity, mostly from fossil fuels, such as coal and natural gas. This is causing huge amounts of air pollution and carbon emissions, which is negatively impacting our global climate and our health."
The White House is now working to push back against the effects of crypto mining with the DAME tax proposal which aims to combat its "negative spillovers on the environment" which generates pollution that "falls disproportionately on low-income neighborhoods and communities of color."
According to the proposal, the tax increase is estimated to raise $3.5 billion in revenue over 10 years and would mean crypto mining firms couldn't just move from one locale to another to avoid increased fees.
Crypto mining operations were primarily based out of China until 2021 when it moved to the U.S. following a blanket ban by Chinese regulators. Since then, the U.S. has become the leading country for crypto mining and has ballooned in some states like Texas, which now accounts for 2,100 megawatts of the state's power supplies, Lee Bratcher, the president of industry group Texas Blockchain Council, recently told Reuters. Not only does crypto mining account for a large portion of Texas' energy, but Bratcher told the outlet its usage rose 75% in 2022 and had nearly tripled its energy usage from the prior 12 months.
The rise in energy consumption from crypto miners means local residents end up paying more, leading to an unfair drain on the economy. But the new tax proposal aims to, in part, alleviate some of the resounding effects of crypto mining firms.
The White House concluded on its site, "The primary goal of the DAME tax is to start having crypto miners pay their fair share of the costs imposed on local communities and the environment."