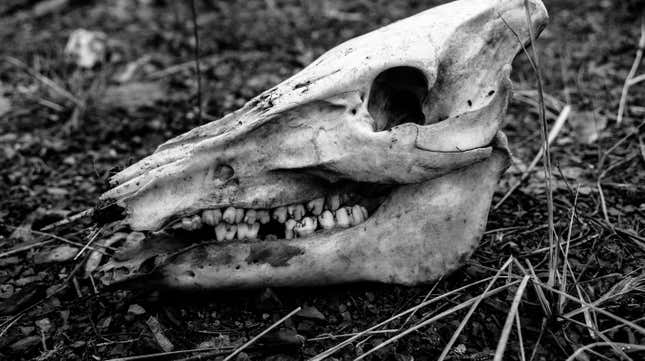 The Cult of the Dead Cow, one of the most influential hacktivist groups on the web, announced plans Wednesday to launch an end-to-end encrypted protocol that can be used for app development. cDc is calling its new tool Veilid and, from the initial descriptions, it sounds pretty friggin' cool. On the group's website, cDc members wrote:
"Come do a hacktivism with the cDc, as we launch a THING that will once again change the world, with the style and chaos that only the herd can bring. Let us bless you with a revolutionary communications system that will disrupt the balance of power."
Meet Microsoft's New Surface Laptops
According to Cult members, Veilid is "an open-source, peer-to-peer, mobile-first networked application framework, with a flagship secure messaging application named VeilidChat." Application frameworks of this sort are flexible software packages that can be iterated on and changed by infusing new code into them. Developers who want to create new programs with the same privacy protections will be able to build off of Veilid's open source structures.
"People should be able to build relationships, learn, create, and build online without being monetized," the Veilid website says. "With Veilid, the user is in control, in a way that is approachable and friendly to everyone, regardless of technical ability."
Cult members say their protocol is built from the same digital DNA as the Tor browser and the chat app Signal and will be used to create new ways for folks to communicate, share files, and generally surf the web while simultaneously protecting their privacy. The idea is to offer users an escape from the constant data collection and monetization that undergirds most web interactions (also commonly referred to as "surveillance capitalism").
It makes sense that the Cult of the Dead Cow is behind what could be an awesome invention since cDc is, itself, pretty awesome. Formed in 1984 and named after an abandoned slaughterhouse in Lubbock, Texas, where its early hacker congregants used to hang out, cDc has released a large number of free software projects over the years and has counted as members a number of people who went on to serve quite influential roles in tech and outside of it. Included in that pantheon are Peter Zeitko (aka "Mudge," who went on to become Twitter's top security chief and then whistleblower), as well as former presidential candidate Beto O'Rourke, who dabbled in the group's activities as a youth.
"It's very rare you come across something that isn't selling your data," said Katelyn Bowden, a recent cDc inductee and one of the developers behind the project, in an interview with the Washington Post. "We are giving people the ability to opt out of the data economy… Give the power back to the users, give them agency over their data, and screw these people that have made millions selling period information."
Veilid isn't quite ready for primetime yet, though it will be soon. The protocol's creators plan to hold a "launch party" at 2023's DEFCON, the annual cybersecurity conference, in Las Vegas, next week. In the meantime, developers say you can also support their project by buying some related merch online.