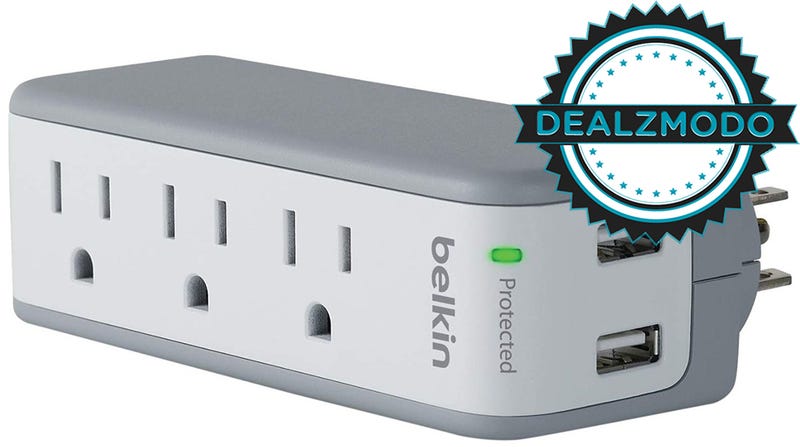 This 3 outlet, 2 USB port Belkin Surge Protector is your impulse purchase of the day. I own one and find it incredibly useful, both at home and for travel. The plug rotates, so you can orient it any way you like. Comes highly recommended by Lifehacker and many other publications. Only $10. [Amazon]
Almost lead out with this great Vizio Deal.
Top Deals
Storage
Audio
Video
Input
Computers
...
PC Parts
Networking
...
Tablets and Phones
...
Gaming
Check out the Kotaku Moneysaver for all the best gaming deals.
Media
Music
Photography
iOS
Android
Clothing
...
Life
Hobomodo
---
Keep up with Shane Roberts on Twitter, Facebook, Google Plus, Tumblr, or Pinterest to get Moneysaver and Dealzmodo in your social networks of choice.
Join us every weekday at 3pm ET for Dealzmodo, brought to you by the Commerce Team. We're here to bring Gizmodo readers the best tech deals available, and to be clear, we also make money if you buy. We want your feedback.