Earlier today, Evgeniy Lvovich Zubarev, the sole shareholder and General Director of a "domestic and international news" corporation called Federal Agency of News LLC, filed a suit against Facebook for booting his page from its platform this April. In and of itself, the lawsuit is unremarkable. People sue internet services over deplatforming quite a lot, and usually don't benefit much from it. FAN is different, in that one of its employees, Elena Alekseevna Khusyaynova, was just indicted by Robert Mueller's team last Friday.

Last week's allegations state that Khusyaynova acted as chief accountant for "Project Lakhta," and the indictment refers to FAN by name as an arm of this specific disinformation campaign, which was in part aimed at sowing distrust in the U.S. Other active cells in Lakhta include the Internet Research Agency, better known as Russia's "troll farm."
Beginning in or around mid-2014 and continuing to the present, Project Lakhta obscured its conduct by operating through a number of Russian entities, including Internet Research Agency LLC ("IRA"), Internet Research LLC, MediaSintez LLC, GlavSet LLC, Mixlnfo LLC, Azimut LLC, Nov Info LLC, Nevskiy News LLC (a/k/a "NevNov"), EconomyToday LLC, National News LLC, Federal News Agency LLC (a/k/a "FAN"), and International News Agency LLC (a/k/a "MAN"). These entities employed hundreds of individuals in support of Project Lakhta's operations with an annual global budget of millions of U.S. dollars.
Furthermore, FAN claims its first General Director to be one Aleksandra Yurievna Krylova, one of the 13 Russian nationals charged by the Mueller probe back in February. "The Special Counsel has alleged that Krylova was an employee of the IRA from in or around September 2013 to in or around November 2014," the suit states, "FAN has no knowledge of this allegation and therefore does not know if it is accurate or not" (During Krylova's tenure, FAN and IRA shared office space). The denials also include having "no knowledge of 'Project Lakhta'."
The lawsuit makes a number of bold claims that run counter to U.S. intelligence, such as FAN calling itself "an independent, authentic and legitimate news agency" and the assertion that "upon information and belief, the IRA was liquidated on or about December 28, 2016."
G/O Media may get a commission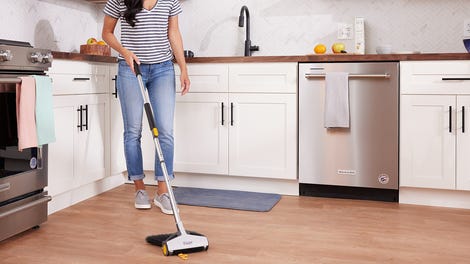 BOGO 50% Off
Flippr - BOGO 50% Off
FAN—which again, was described by the Department of Justice as part of an effort "to spread distrust towards candidates for political office and the political system in general"—accuses Facebook of "engaging in censorship" on the basis that having their page banned is somehow an infringement of the Bill of Rights. Zubarev and his company futher allege breach of contract, unfair dealing, and discrimination under California's Unruh Civil Rights Act.
The suit seems designed to distract, frustrate, and cast doubt on the Mueller team's findings, although it's hard to imagine to what end.
We've reached to out Facebook for comment and will update when we hear back. Read the full suit below: