Detroit's population is shrinking. The city boasts 60% fewer residents today than it did in 1950, and, as we've seen, many of its grand buildings have been left to rot. Now Detroit Mayor Dave Bing wants to concentrate the population in a smaller area by reducing the number of streetlights and leaving nearly half the city in the dark.
Photo of Detroit's abandoned train station by Demodragon.
In 2010, Bing began a project called Detroit Works, which is examining ways to reorganize and reconfigure Detroit. It seems one part of that reorganization is encouraging residents and businesses in more sparsely populated areas into more populated areas by reducing the number of streetlights from 88,000 to 46,000. That will leave 713,000 residents in the dark in an area larger than Boston, Buffalo, and San Francisco combined. (Edit: My apologies, I misread the statistic. 713,000 is the entire population of Detroit.)
G/O Media may get a commission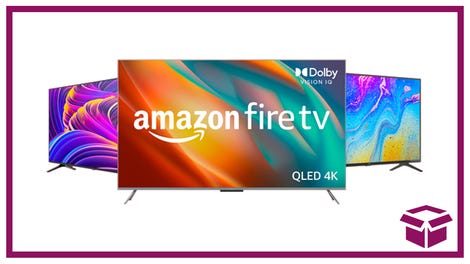 Ooh. stunning.
New Amazon Fire TVs
Twenty Detroit neighborhoods are only 10 to 15 percent occupied, and the government can't force residents to leave their homes, and Michigan law makes it difficult for the government to seize them under eminent domain. So the government is instead "phasing out" these neighborhoods by turning off their streetlights; or, in many cases, just leaving them off. (Forty percent of Detroit's streetlights are currently broken.) Bing hopes the cash-strapped city can focus its bus and police services on the still-lit, more population-concentrated areas of the city.
I wonder if Detroit will provide any relief to folks whose homes are in these blighted neighborhoods. I can't help but feel that deliberately working to making a person's home worthless has a similar effect to eminent domain. And I suspect that a lot of folks won't want or be financially able to move to neighborhoods where the lights will still be on. They'll be left in the dark with little access to local services.
The state legislature still has to approve Bing's plan, but it has the support of Michigan Governor Rick Snyder. Incidentally, part of the plan involves upgrading the streetlights that will remain on; as many as 15,000 of Detroit's streetlights rely on 1920s technology.
Edit: In the comments, jbradhicks has some more background on Bing's plans for Detroit and the direction he might be going with his plan to turn off the lights. Definitely worth a read.
Half Of Detroit's Streetlights May Go Out As City Shrinks [Bloomberg via MetaFilter]