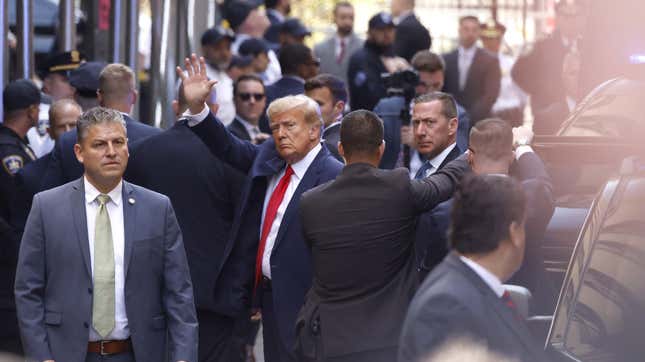 Well, the day has come. As much of the country waited on pins and needles over the past few weeks for the indictment of twice-impeached former president Donald Trump, Tuesday, April 4, 2o23 became the day that Trump officially was arraigned in Manhattan.

Naturally there was plenty of pushback from Trump's supporters, who appeared in Manhattan in a crowd that was less than a fraction of what could have potentially been January 6: Part 2. The protests occurred both at Trump Tower in Midtown Manhattan and at the Manhattan Criminal Court in Lower Manhattan following Trump's arrival in the city yesterday. In a city as liberal as New York, counter protests were also fruitful, with surprise appearances by Republican senators—and Trump lackies—Marjorie Taylor Greene and George Santos being cut short by those not interested in putting up with their hot breath.
After Trump migrated from Trump Tower to 100 Centre Street in Downtown Manhattan, he sat in a court room with his legal counsel. There, he pled not guilty to 34 felony charges, sending his case to a trial.