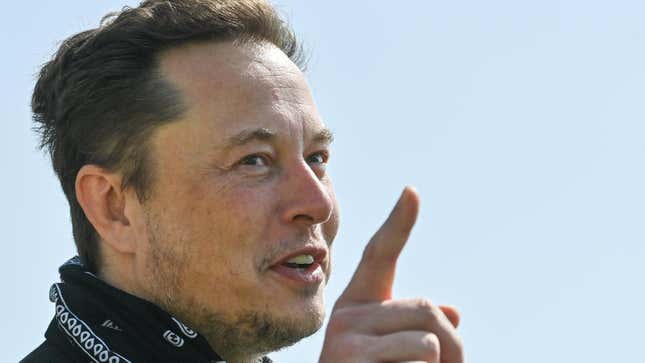 A new report from The Information states that the billionaire has been reaching out to AI researchers in recent weeks about founding a new lab to challenge OpenAI, which Musk co-founded back in 2015 but is no longer involved with. The new Musk AI lab would work to create an alternative to ChatGPT, OpenAI's viral chatbot. Back in December, Musk criticized OpenAI for "training AI to be woke."
Late Tuesday, the billionaire tweeted, "BasedAI."
According to The Information, Musk has his eyes on Igor Babuschkin, a researcher who recently left Google's DeepmindAI lab. The billionaire's project isn't set in stone yet, Babuschkin told The Information, and is still in its early stages. The researcher went on to say that he had not officially agreed to join Musk's fledging lab yet.
The news comes a little more than a week after Musk expressed his displeasure at OpenAI's relationship to Microsoft. In response to a post about the risks of AI, Musk stated that the OpenAI of today was not what he envisioned.
"OpenAI was created as an open source (which is why I named it "Open" AI), non-profit company to serve as a counterweight to Google, but now it has become a closed source, maximum-profit company effectively controlled by Microsoft," Musk said. "Not what I intended at all."
Microsoft invested $1 billion in OpenAI in 2019. In January, Microsoft announced an additional multi-billion investment OpenAI. CEO Satya Nadella did not provide specific details on the investment, which was reported to be up to $10 billion.
Musk's new distraction is no doubt terrible news for his other companies. Investors in Tesla have been begging the Musk to focus on the electric car company that provides most of his wealth. Their pleas have mostly been ignored. Since last year, Musk has been distracted with tinkering with Twitter and getting in online fights, and is unlikely to stop soon.