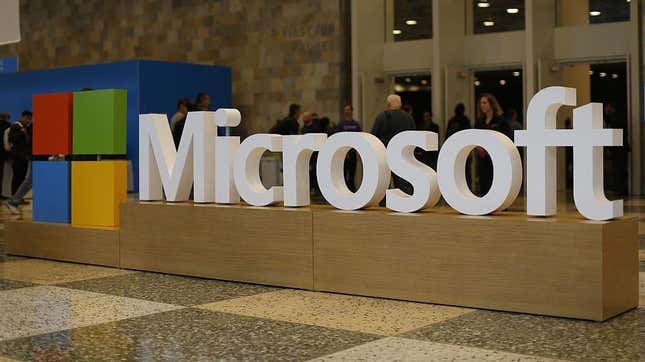 Microsoft announced it is entering a third-round partnership with ChatGPT-maker OpenAI in a new multibillion-dollar investment. The company first entered a partnership with OpenAI in 2019 and confirmed its second round two years later as it endeavored to expand its AI-related products.
Warning! Microsoft Wants ChatGPT to Control Robots Next
The company will use the OpenAI partnership to develop supercomputing systems that aim to advance independent research and development for AI capabilities, which in a press release, OpenAI claims "is increasingly safe, useful, and powerful."
OpenAI is ranked as one of the top three AI labs globally and is the owner of ChatGPT which generates text as whole articles or essays created from prompts and keywords that have become widely publicized in recent months. The company has also developed AI software for video games, creating a digitized opponent that can sometimes beat human players in the games.
"We formed our partnership with OpenAI around a shared ambition to responsibly advance cutting-edge AI research and democratize AI as a new technology platform," Microsoft Chairman and CEO, Satya Nadella, said in a separate press release.
"In this next phase of our partnership, developers and organizations across industries will have access to the best AI infrastructure, models, and toolchain with Azure to build and run their applications," he added.
The deal comes a week after Microsoft announced plans to lay off roughly 10,000 employees in an effort to cut costs due to a change in digital demands in services, Nadella had said in a statement. A Microsoft spokesperson declined to comment on the terms of its partnership with OpenAI in an email to Gizmodo, and when asked if its mass layoffs were used to offset the multibillion-dollar deal, the spokesperson said financial specifications "are not being disclosed."
Microsoft said in its press release that the partnership will help fund the development of supercomputing systems so global customers can build their own AI applications and will introduce OpenAI's models to its "consumer and enterprise products," as well as introducing "new categories of digital experiences built on OpenAI's technology."
Sam Altman, the CEO of OpenAI, commented on the collaboration with Microsoft, saying in the press release, "The past three years of our partnership have been great. Microsoft shares our values and we are excited to continue our independent research and work toward creating advanced AI that benefits everyone."