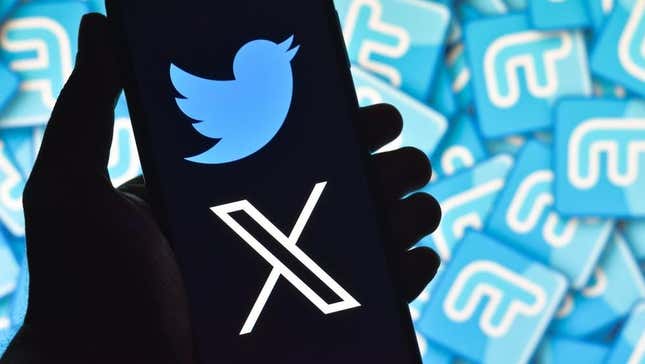 Elon Musk, the owner of Twitter, rebranded as X, announced on Thursday that he would be eliminating light mode on the social platform's app, plunging users into permanent darkness. But following an outcry from users, Musk quickly decided on a compromise.
Did Elon Musk Regret Buying Twitter? | Walter Isaacson Interview
In a follow-up tweet, Musk said dark mode will now be the default setting on the app. Because of the number of people who asked to keep light mode, it will still be available in settings, with the caveat that the option to dim the screen will be removed.
Musk's first post claimed dark mode "is better in every way," garnering outrage among users who said they still wanted the right to choose. In response, Musk reposted a tweet by DogeDesigner, saying, "X will not remove the light mode option from the platform after many users requested to keep it. X is for the people, by the people. The people's town square." Musk did not confirm when the change would take effect.
The announcement comes as Musk received criticism for other seemingly unnecessary changes to the app including the removal of formal blue check verification, making it possible for anyone to have a blue check – if they're willing to pay $8 for it. He has also decided that X is above content moderation, effectively eliminating all rules and reinstating platforms that generate hate speech, and altered X's algorithm which decides what posts appear at the top of users' feeds.
Esther Crawford, a former X (then-Twitter) employee who's known for going viral after performatively sleeping on a conference room floor, spoke out about the changes Musk has made on the platform, calling some "smart" while "others were stupid." In a tweet, Crawford said: "I have a lot of empathy for the employees who are working tirelessly behind the scenes, the advertisers who want a stable platform to sell their stuff on, and the customers who are experiencing chaotic updates. It's been a madhouse."
She added: "Twitter moved at the speed of molasses and suffered from bureaucracy but now X is run by a mercurial leader whose instinct is driven by the unique and undoubtedly weird experience of being the biggest voice on the platform."
Although some of Musk's changes seem to be geared toward increasing revenue, it has had the opposite effect, with Twitter's rebrand wiping out between $4 billion and $20 billion of its value, according to analysts and brand agencies, Bloomberg reported. "It took 15-plus years to earn that much equity worldwide, so losing Twitter as a brand name is a significant financial hit," Steve Susi, director of brand communication at Siegel & Gale told the outlet.
Allen Adamson, co-founder of the marketing and brand consulting group Metaforce called Musk's decision to rebrand the app an "ego decision," adding, "To me, it's going to go down in history as one of the fastest unwinding of a business and brand ever."