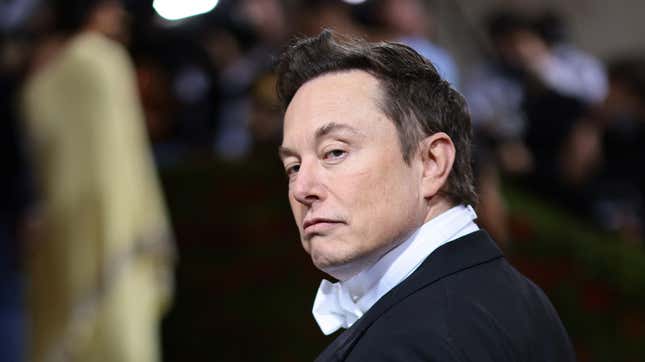 Elon Musk is apparently in the mood to follow-up on promises this week. After months of silence on the topic, the world's second richest man has announced he's selected a successor to take over the role of Twitter CEO. "Excited to announce that I've hired a new CEO for X/Twitter," Musk wrote in a tweet (of course). "She will be starting in ~6 weeks. My role will transition to being exec chair & CTO, overseeing product, software, & sysops," the billionaire added.

The Elon Musk Twitter Saga, Part 1 of Who Knows?
Musk completed his fraught acquisition of his favorite social media platform in October 2022. Just two months later, he indicated plans to step down from the Twitter CEO post—as soon as he managed to find someone "foolish enough" to take over. Somehow, about half a year later, he's apparently managed to do just that.
In accordance with the desires of the Twitter electorate, and miraculously within his self-imposed deadline, Musk seems set to retire from his brief but storied tenure dismantling the bird app. He's faced lots of flack for his rapid-fire, back and forth changes to Twitter over the past few months, and also from Tesla investors for spending so much time working on the social platform and not his car company.
Details on who the incoming exec might be are scant. Though Gizmodo has offered more than a few guesses in the past, the "she" pronoun narrows things down considerably. Maybe it will be verified She-EO Sheryl Sandberg of Meta, Google, and Lean In fame. More likely, it will be someone farther out on the fringes of big tech who falls in line with the billionaire's controversial "free speech" vision. Perhaps Steph Korey, former CEO of the luggage startup Away who stepped down amid accusations of promoting toxic work culture, is still looking for a new gig.
Regardless of who it is, she'll have big (read: clown) shoes to fill. Musk has certainly made many a headline leading Twitter. Unfortunately for tech news writers everywhere, it seems he plans to still maintain quite a significant role at the company. Overseeing product, software, and system operations as chief tech officer leaves the multi-hyphenate tech magnate with a lot of sway on the site.
This article is part of a developing story. Our writers and editors will be updating this page as new information is released. Please check back again in a few minutes to see the latest updates. Meanwhile, if you want more news coverage, check out our tech, science, or io9 front pages. And you can always see the most recent Gizmodo news stories at gizmodo.com/latest.